Create boot CD/DVD/USB disc
Bootable CD allows you partitioning disk drives without installing to the computer that you need to repartition, especially useful for server administrators that cannot install third party applications to production server.
Creating a bootable media (ISO file, USB flash drive or CD/DVD) based on Windows PE (Windows Pre-installation Environment) can load an operating system and run our program under the system. It is very useful to troubleshoot computer problems and recover data when the native system fails to boot. Windows PE Bootable media enables you to start a computer for the purposes of deployment and recovery. It boots directly into memory, which lets you remove the Windows PE media after the computer boots. Once you have booted into Windows PE, you can reformat or modify the hard drive and then copy the Windows PE source files to the hard drive.
Note: Partition Magic from Symantec does not support Windows Vista/7/8/10 or Windows Server 2003/2008/2012/2016, and is no longer for selling. The software here is much powerful than Partition Magic.
How to create bootable CD/DVD?
Step1: Download and launch the partition magic software, click "Create bootable media" on top left.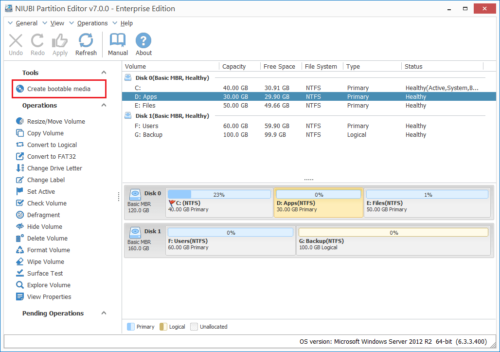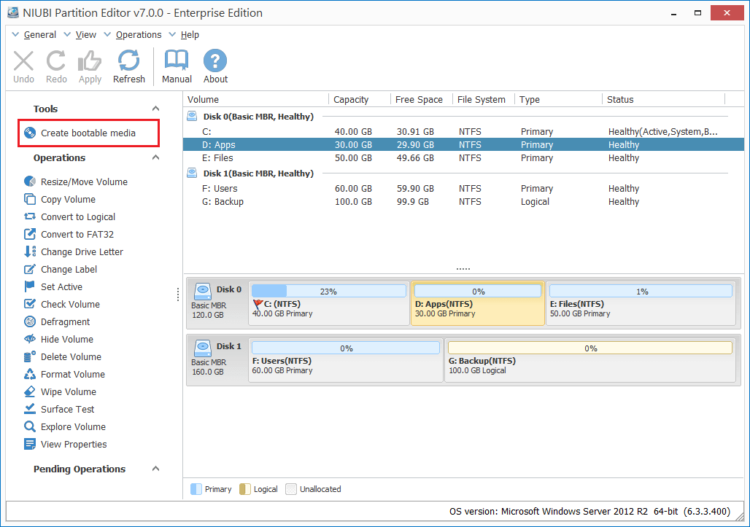 Step2: Create Bootable Media Wizard will be started.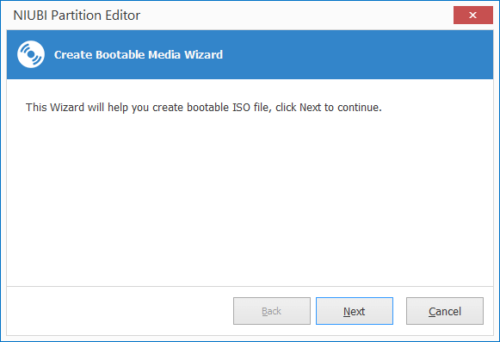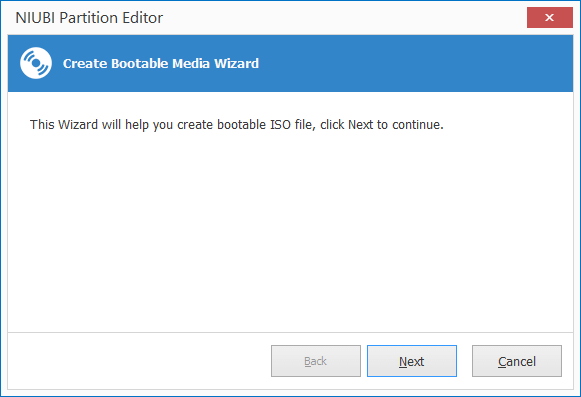 Our program will automatically detect whether your system has installed Windows AIK/ADK or not. If yes, please continue, if not, please download to install and redo. (For Windows XP/Vista and Windows Server 2003/2008, please download Windows AIK(Automated Installation Kit) which is a set of tools that could help you configuring and deploying operating system to new hardware. If your system is Windows 7/8/8.1/10 and Server 2008 R2/2012/2016, you can make a Windows PE bootable media without downloading and installing Windows AIK).
Step 2: Simply click Next or use default location (Desktop), or click Browse to select another output location.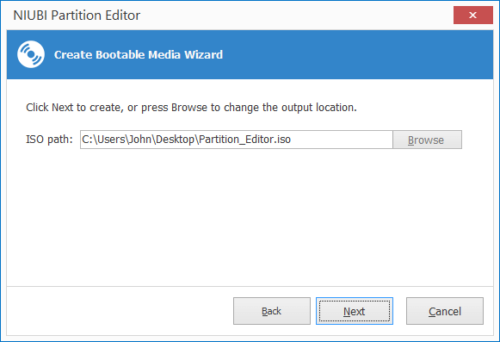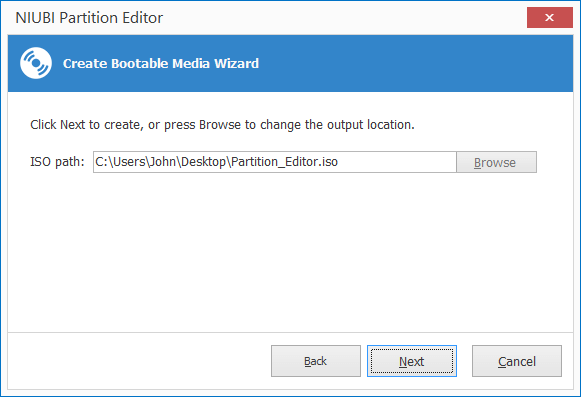 Wait for several minutes, the ISO file will be generated.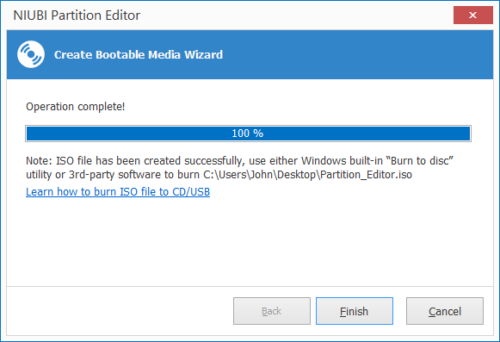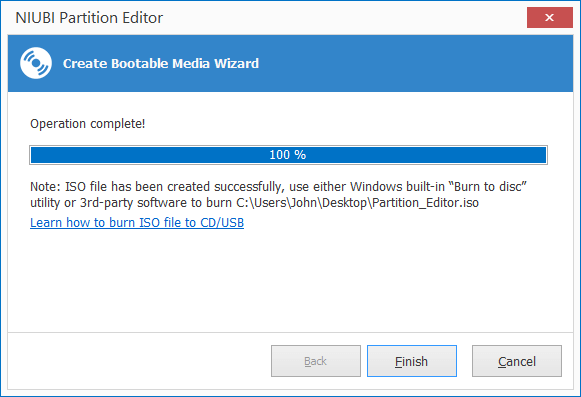 Step3: You may use Windows built-in Burn to Disc utility or 3rd-party software to burn this ISO. If you know how to do this, just ignore the next steps.
CD/DVD should be blank. All data in rewritable DVD and USB disk will be covered, please remember to back up the files before creating.
Step4: Insert CD/DVD into your DVD-R(W), right click Partition_Editor.iso and select Burn disk image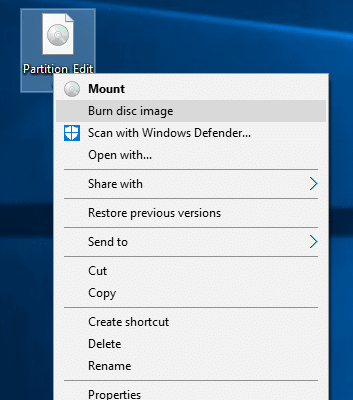 Step4: Select your DVD-R(W) device and click Burn to start burning.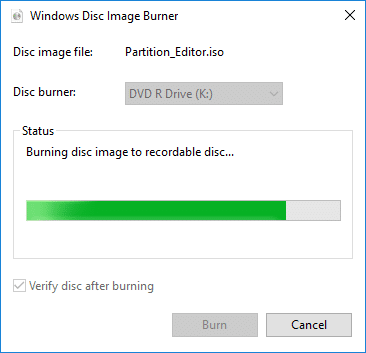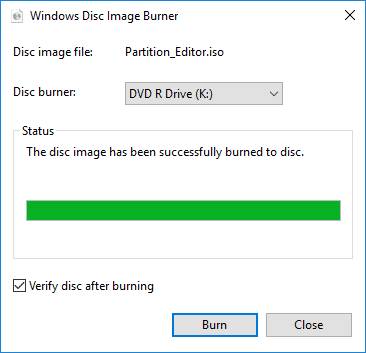 Now the partition magic bootable CD/DVD created. Note: To boot from the CD/DVD, you need to enter BIOS and change CD/DVD as the first boot device..
If you want to create partition magic bootable USB disk, follow the steps here.