When visiting our website, you can see a padlock in the address bar of your browser.




The padlock is activated, showing you that the browser connection to the server is secured using SSL. If there is no padlock or the padlock shows a broken symbol, that page does not use SSL. SSL-secured websites also begin with https rather than http.
Click this padlock icon, you'll see more details.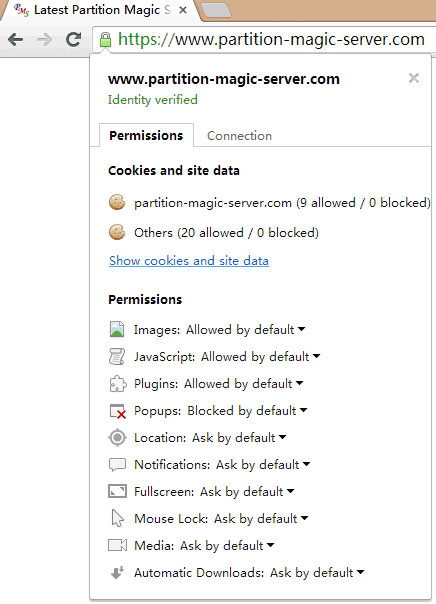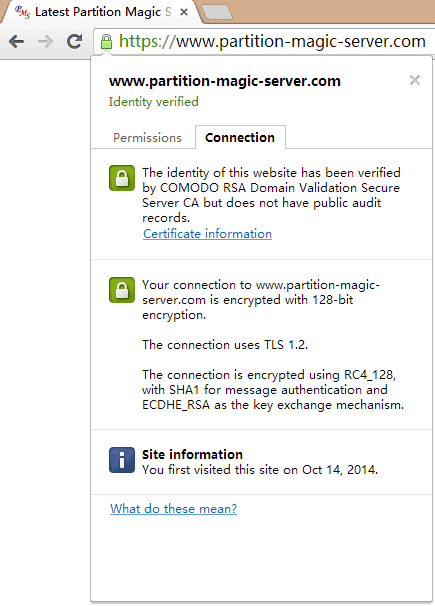 Be careful when visiting a website without the padlock or the palock shows a broken symbol.
What is SSL?
SSL (Secure Sockets Layer) is a standard security technology for establishing an encrypted link between a server and a client - typically a web server (website) and a browser; or a mail server and a mail client (e.g., Outlook).
More specifically, SSL is the most widely deployed security protocol used today. It is essentially a protocol that provides a secure channel between two machines operating over the Internet. Protocols describe how algorithms should be used, in this case, the SSL protocol determines variables of the encryption for both the link and the data being transmitted.
SSL secures millions of peoples' data on the Internet every day, especially during online transactions or when transmitting confidential information. Internet users have come to associate their online security with the padlock icon that comes with an SSL-secured website or green address bar that comes with an extended validation SSL-secured website.