Partition Manager for Windows Server 2008 R2
Windows Server 2022 has been released but many companies still use Windows Server 2008. There's a native free partition manager in Windows Server 2008 and R2 – Disk Management. But it can only do some basic operations to create, delete and format partition. Although there are "Shrink Volume" and "Extend Volume" options to help change partition size, Disk Management cannot extend a partition by shrinking another one. Many people ask whether there's a server partition manager that is powerful than Disk Management. The answer is definitely yes. In this article, I'll introduce the best disk partition manager for Windows Server 2008 r2/2012/2016/2019/2022.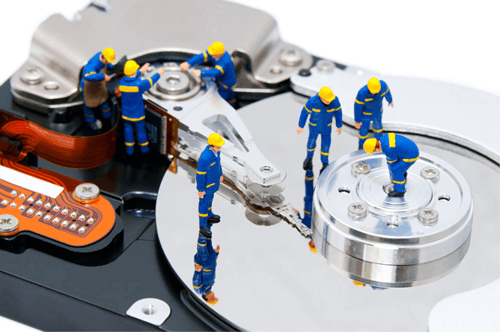 What does partition manager do for Windows server
NIUBI Partition Editor Server is a safe and reliable disk partition software for Windows Server 2008/2012/2016/2019/2022, Small Business Server 2011/2008/2003 and Home Server. SSD/HDD with any interface, VMware/Hyper-V virtual disk, all types of hardware RAID with any RAID controller, USB flash drive and memory cards are all supported.
It provides basic partition management to create, delete, format partition, change drive letter, etc. Advanced management to shrink, extend, move, merge partitions without data loss. Clone disk partition to migrate system and data. Convert disk partition type. Repair and optimize file system, hide, set Active, defrag, check partition and much more.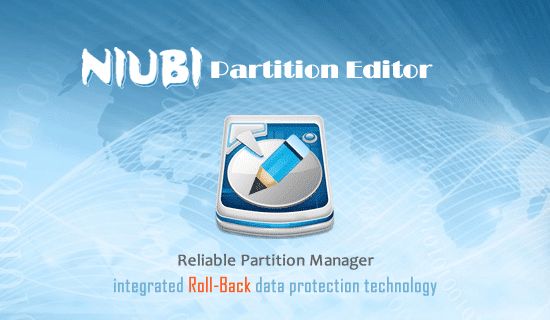 Why is this server partition manager trustworthy
Data safety is absolutely most important to a server, however there is risk of losing data with many partitioning software. To resize disk volume or do any other operations, all partition manager software will modify parameters of related disk, partition and files, so any slight error causes data loss or system failure. Backup does help on this matter, but it cannot do everything. If damage caused by these software, it may cost several hours to a whole day to restore backup, verify data and back everything to normal. During this time, server is offline.
NIUBI Partition Editor has 1-Second Rollback technology to protect system and partition. If detects any error when modify disk partition, it automatically reverts server to original status in a flash. With its Hot-Resize and Hot-Copy technology, you can extend NTFS partition and clone disk/partition in Windows without rebooting server.
The unique file-moving algorithm helps resize volume 30% to 300% faster than any other tools. To shrink D and extend system C drive, if there is application or Windows service that cannot be closed, all partition software will reboot to execute. The more files to be moved, the longer time to execute.
Because of its powerful data protection and fast resizing ability, easy to use, neat interface and full set of features, NIUBI Partition Editor is recommended as the best disk partition manager for Server 2008/2012/2016/2019/2022.
How to resize Server 2008 partition with ease
DownloadNIUBI Partition Editor and follow the steps in the video:
Other benefits of this Server partition software
Virtual Mode – all operations you do only work in virtual mode, before clicking Apply to execute, you can preview, cancel and redo any step.
Cancel-at-Well – you can cancel ongoing operations at any progress without losing data.
Trustworthy – many schools, governments and Fortune 500 companies select it to maintain the servers.
90 days money back guarantee
24*7 live chat and remote support
Download
this partition manager for Windows Server 2008 and check how it works.