What to do when C drive is getting full in Windows Serve 2012?
The same with other Windows operating system, in Windows Server 2012 the system C drive is getting full and not enough free disk space left after running the server for a period of time. When C drive becomes full, try to fix this issue as soon as possible, otherwise, there is no free space to install critical Windows updates, some Windows services stop working, server stuck or even crash.
When C drive is almost full, it changes to be red after opening Windows Explorer.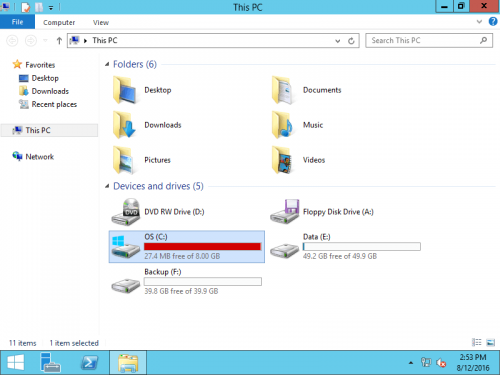 To solve the problem of C drive getting full, there are two choices:
Free up/reclaim disk space
1. Free up disk space
To free up disk space, you may use Windows Disk Cleanup utility, 3rd-party software or delete files manually. I recommend use Disk Cleanup, because it is safe to delete many types of files. If you are not familiar with Windows Server 2012, do not delete files manually.
To use Windows Disk Cleanup:
Different with other Windows editions, in Windows Server 2012 Disk Cleanup is disabled by default. To use it, you should enable it by yourself.
Step 1: Click Server Manager on bottom left, click the 2nd option "Add roles and features".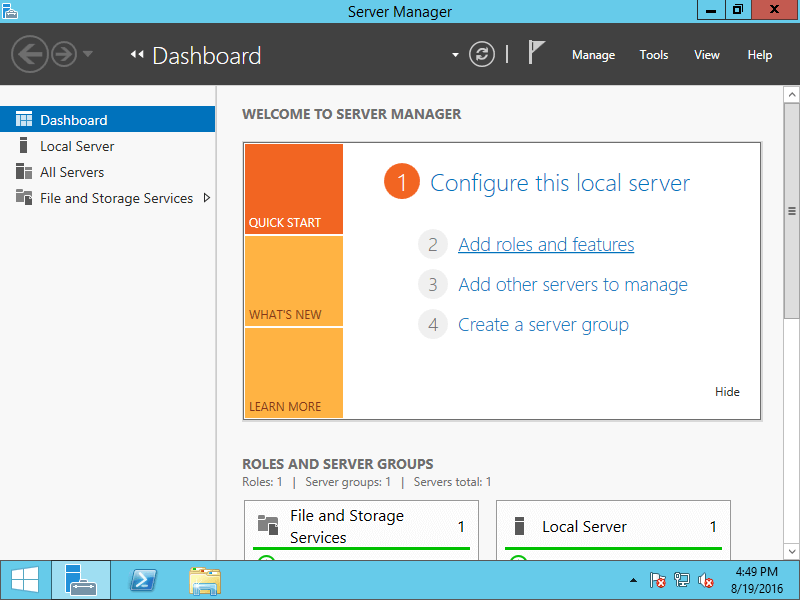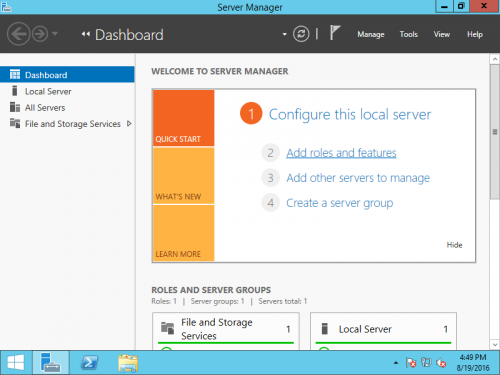 Step 2: Click Next till you see the Features.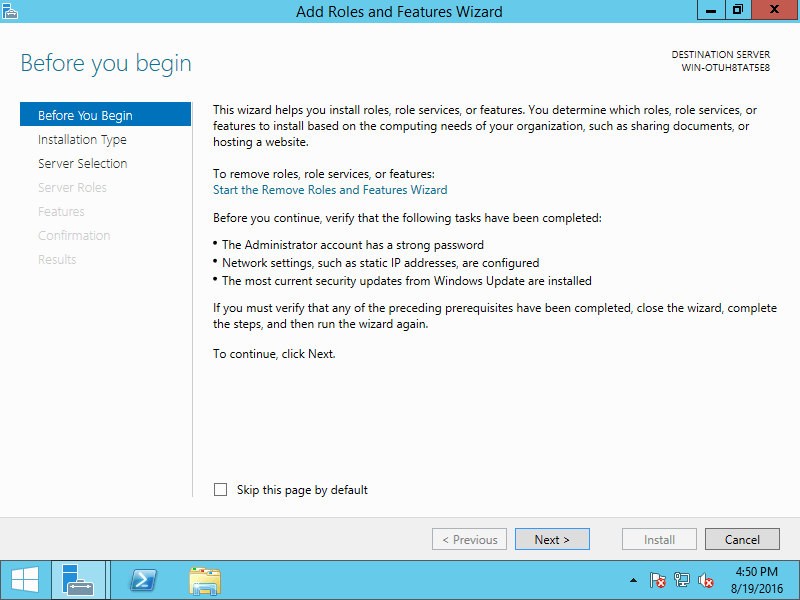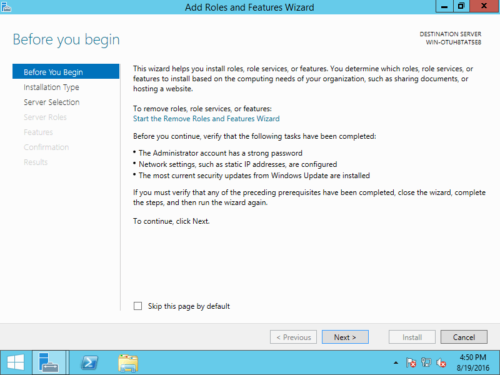 Step 3: Click the check-box in front of "Desktop Experience" and click Next.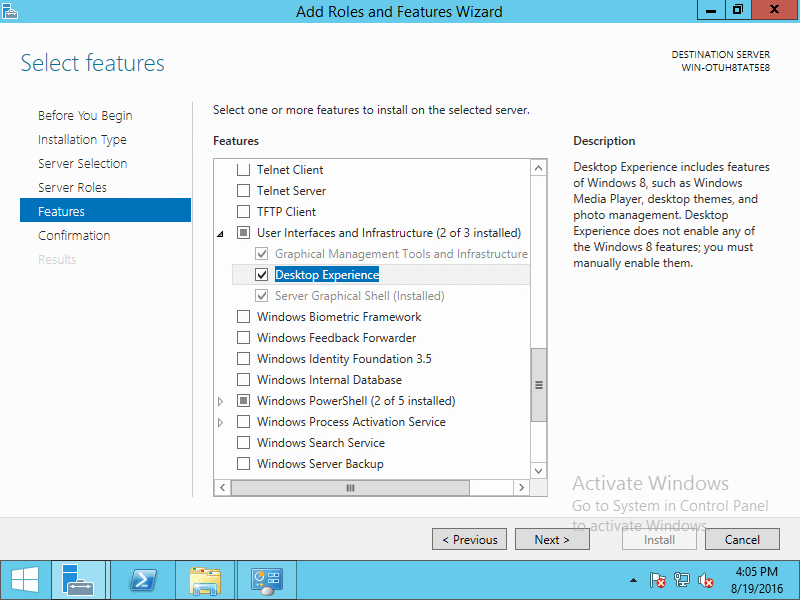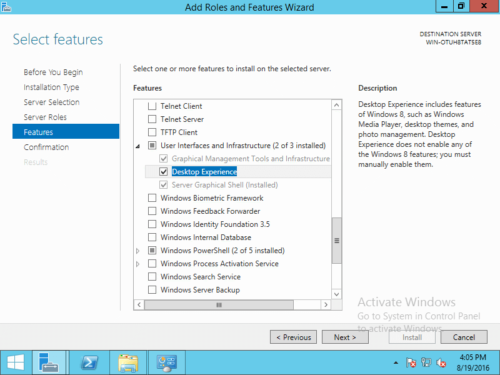 Step 4: Within several minutes, the installation complete, click Close.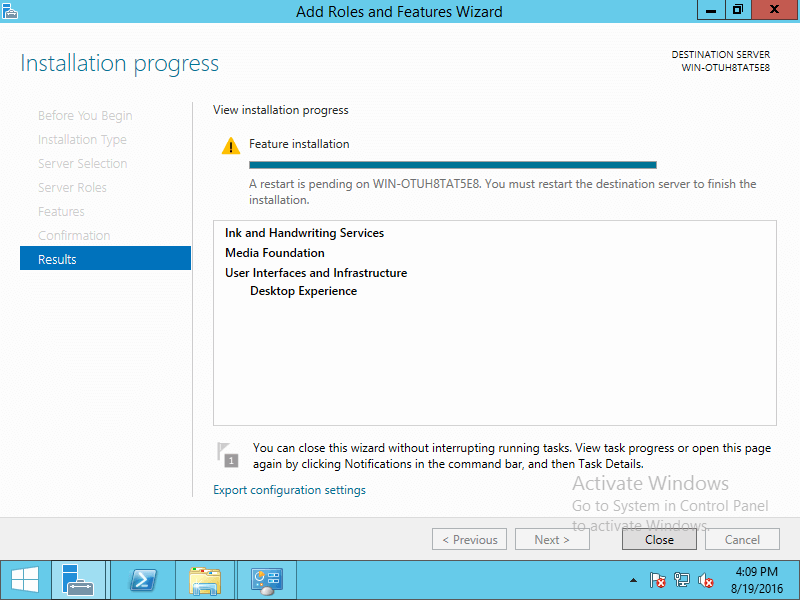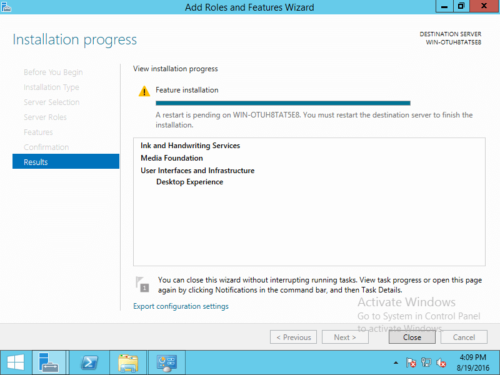 Step 5: Restart the server to finish adding features.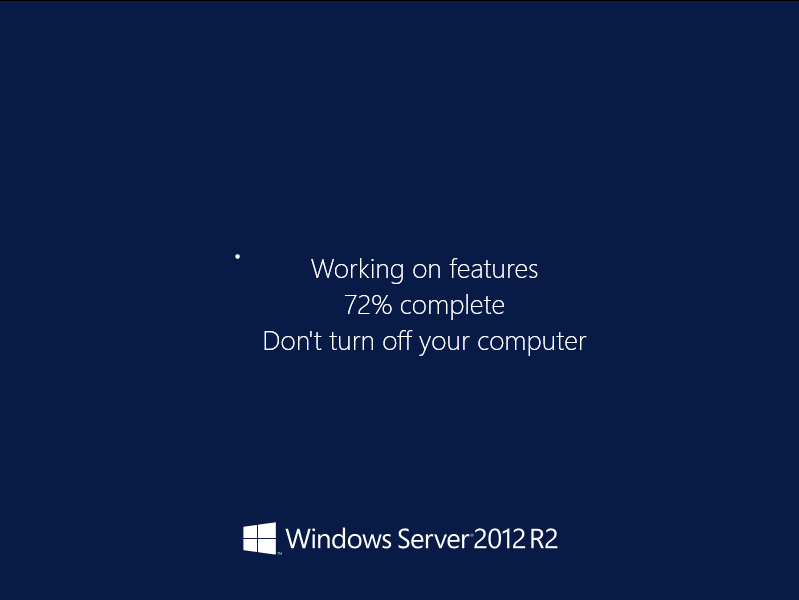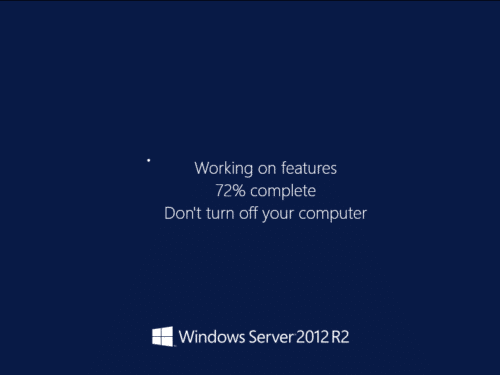 Step 6: After booting to desktop, right click C drive in Explorer and click Disk Cleanup.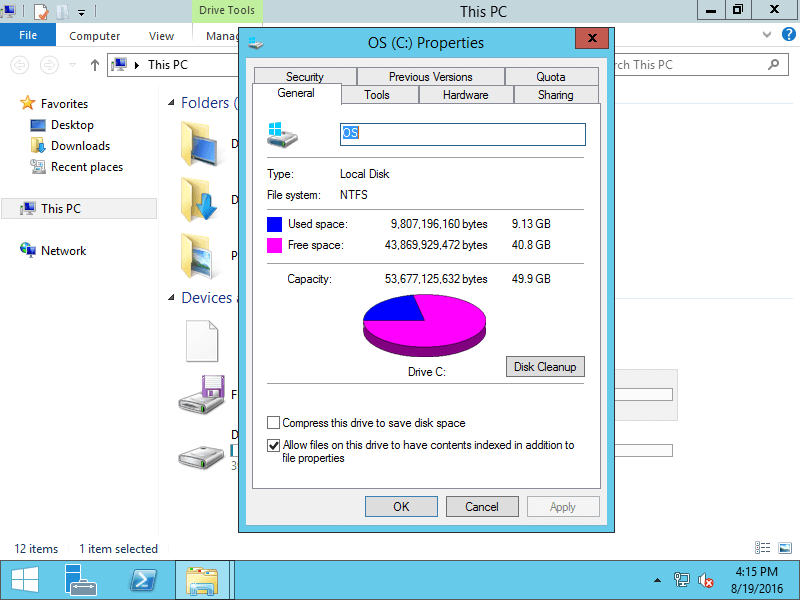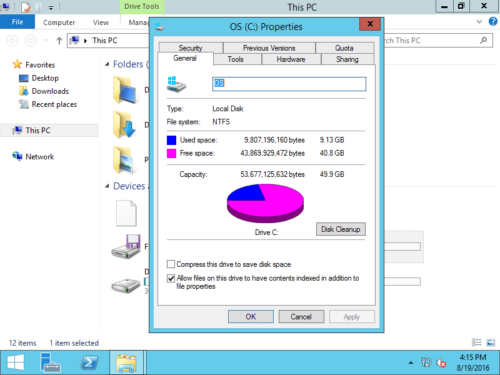 Step 7: In next window, select the files you want to safely delete. After the freeing up complete, you may redo step 6 to Clean up system files.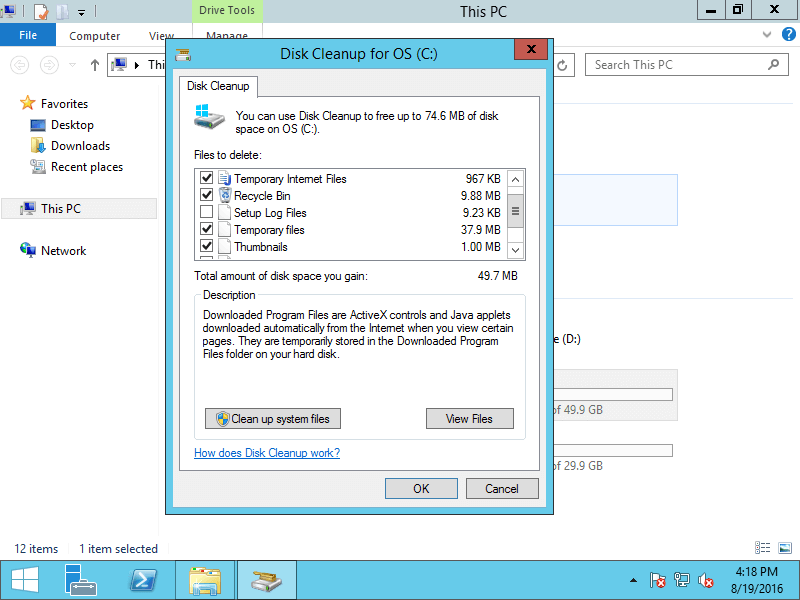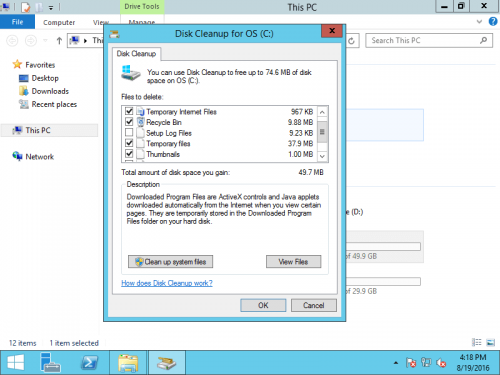 After these steps, you can reclaim disk space more or less. If you got large amount of free space, congratulations! If you got little free space, or the C drive was created too small, you'd better continue the steps to expand C drive, otherwise, you'll see Server 2012 C: drive full in near future.
2. Increase C drive free space
As long as there is free unused space in other drives, you can increase C drive by adding this space.
Step 1: Download NIUBI Partition Editor, right click D: drive and select "Resize/Move Volume".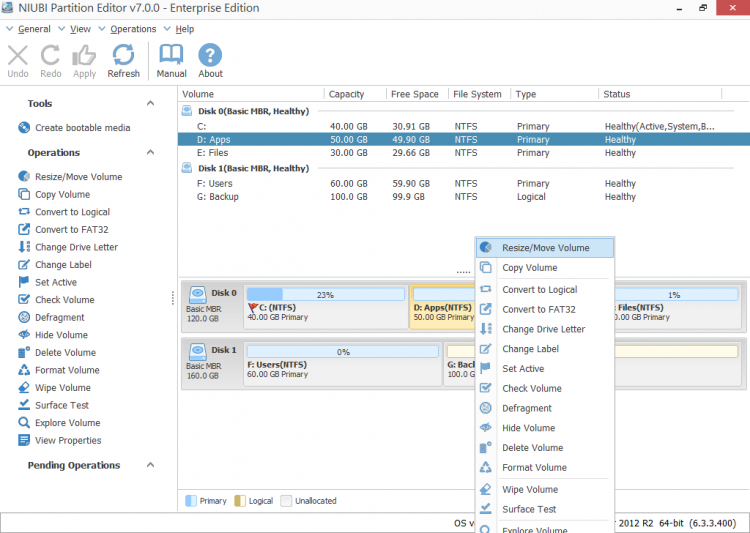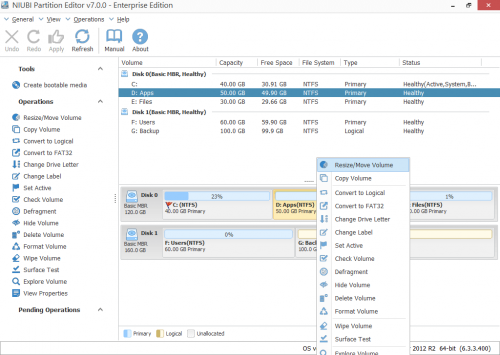 Step 2: In the pop-up window, drag the left border rightwards to generate free Unallocated space.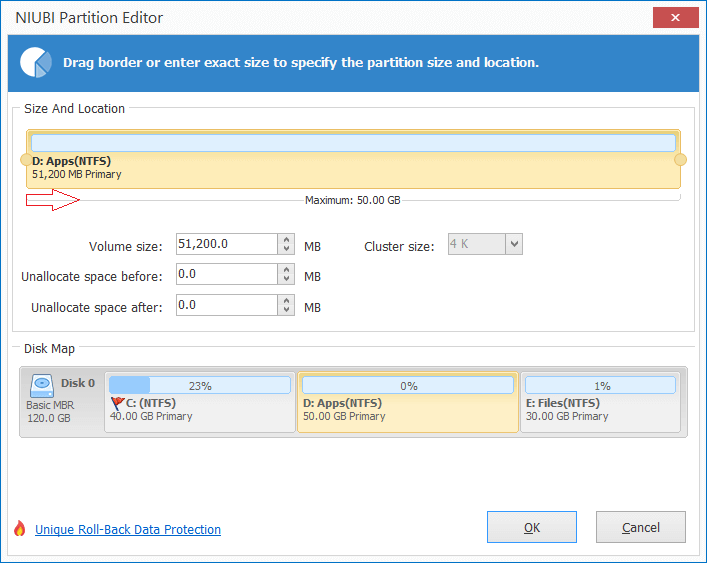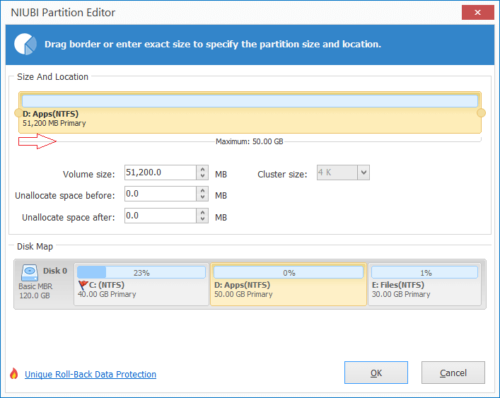 You may also input a value for the Unallocated space directly.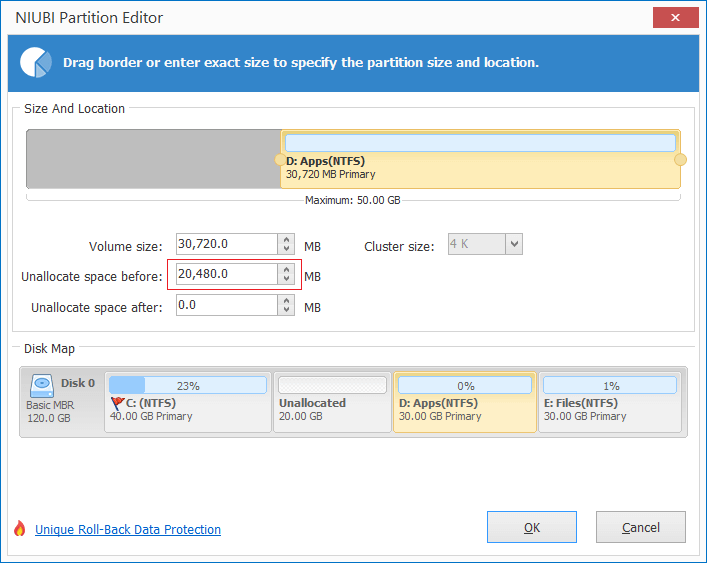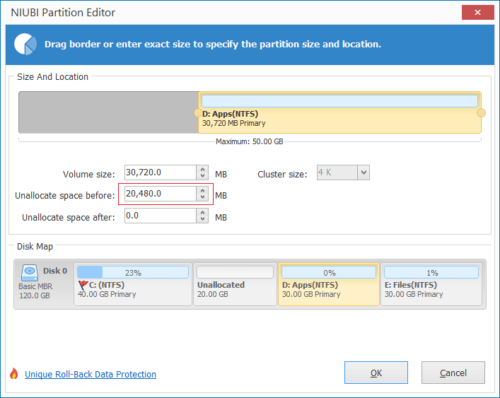 Click OK and back to the main window, where you'll see 20GB Unallocated space created behind C: drive.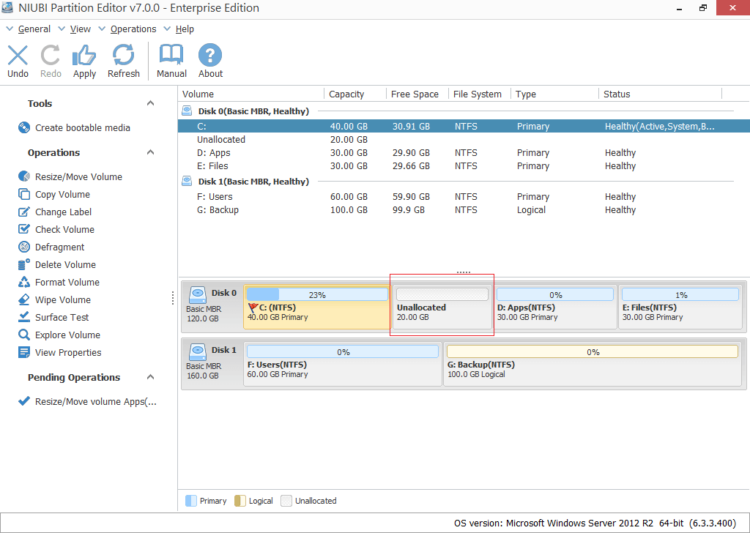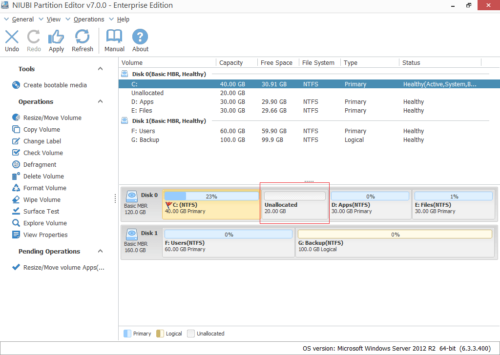 Step 3: Drag the right border rightwards to hold the Unallocated space.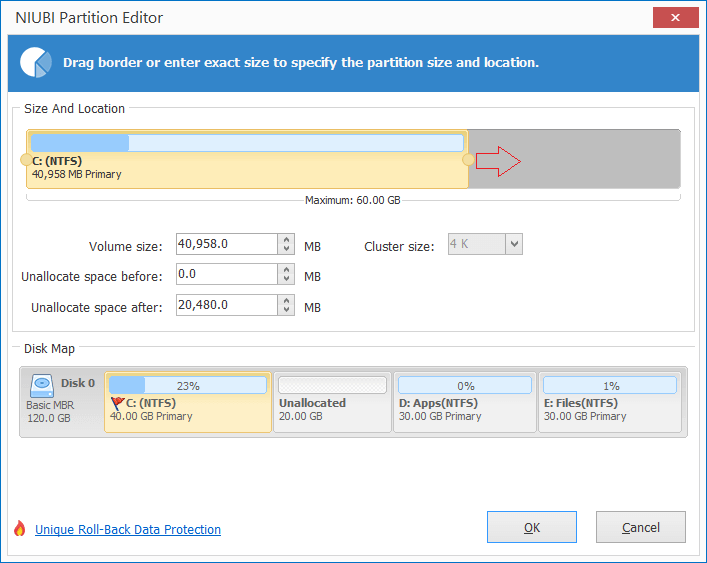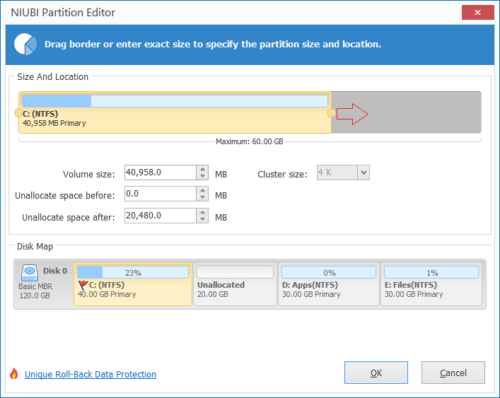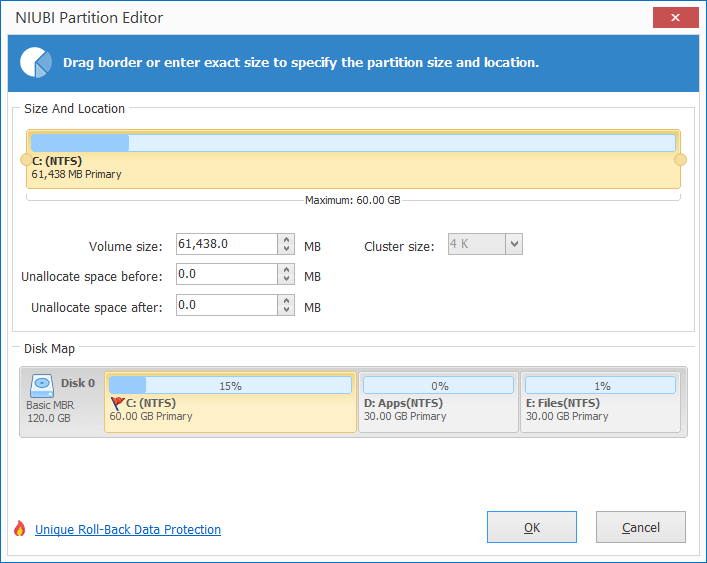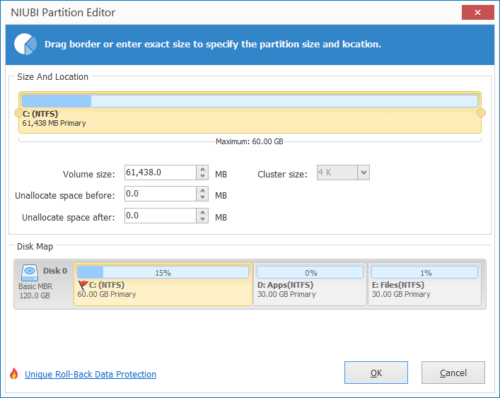 Step 4: Click OK and back to the main window, where you'll see C drive extended to 60GB by robbing 20GB free space from D. Press Apply on top left to execute, done!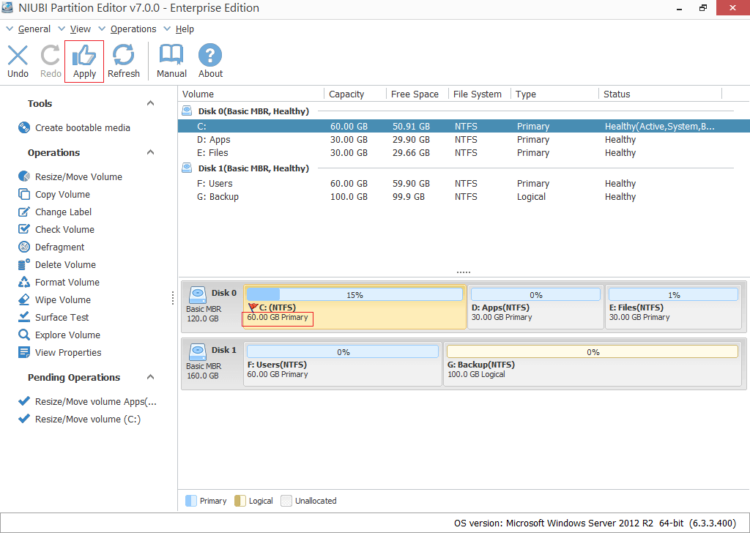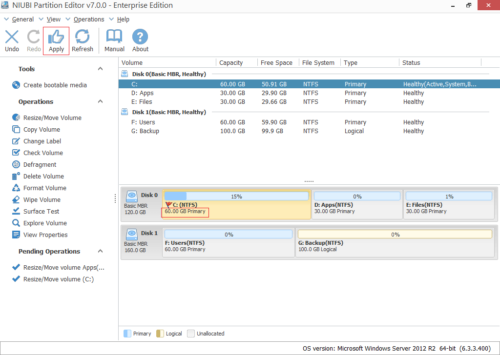 NIUBI Partition Editor integrated unique Roll-Back protection technology, which is able to roll back the server to the status before reszing automatically and rapidly even if power failure or any other hardware issue occur, so you don't need to worry about Operating System and all data safety. Furthermore, it is 30% – 300% faster than ANY other tools, because of its unique file-moving algorithm.
Video guide to fix Server 2012 C drive full issue in fast way
By this method, you can extend C drive by getting free space from other drives, fast and easily!