What to do when system C drive is getting full in Windows Server 2016?
The most common issue in Windows platform including Server 2016 is lacking of free space. After running the server for a period of time, C: drive is getting full and not enough free space left in the system partition. It causes many problem if C drive becomes full, such as:
No free space to install critical update.
System stuck and runs much slower if little free space left.
System reboot unexpectedly and even crash if nearly no free space left.
So you'd better do something when C drive becomes full on Server 2016 as fast as possible, then what is the best idea?
Option 1 – free up disk space
The goal is to reclaim some precious free space, so the server could be running in the right way. This is very useful to the server that never freeing up disk space.
To do this, you may try Windows built-in Cleanup utility or 3rd party software. In most cases, Windows Cleanup can complete this task well. I do not recommend deleting files manually, because after simple deleting the files go to Recycle Bin, which is also in C drive. If you complete delete by pressing "Shift+Delete", it may cause data loss permanently.
However, if you cannot free up large amount of free space, you'll C: drive full again in near future. In this case, you should add more free space into C drive from other partitions.
Option 2 – Increase C drive free space
Originally, when C drive is full and running out of free space, you have to back up everything, delete all disk partitions, recreate drives and finally restore everything. Your whole weekend may be wasted. Luckily, new technology make life easier. Nowadays, you can resize existing partition and increase C drive free space directly.
But before doing this, you should know:
Backing up before any operation to a server is always a good habit.
Select a reliable utility to complete this task, otherwise it may cause system failure or partition corruption.
As long as there's Unallocated or unused space in other drives of the same hard disk, you can expand C drive, but no partitioning software can resize partitions beyond 2 physical disks.
About point 2, you may search NIUBI Partition Editor by Google, this partition software integrates unique Roll-Back Protection technology, which is able to roll back the server to the status before resizing. It is the ONLY program that can ensure 100% data safety, even if power failure or other hardware issue occurred during resizing.
Another benefit is saving much time. Because of its unique file-moving algorithm, NIUBI Partition Editor is 30% – 300% faster than ANY other tools.
Steps to add free space to C drive when it's getting full
Step 1. Download and install NIUBI Partition Editor, right click volume D and select "Resize/Move Volume".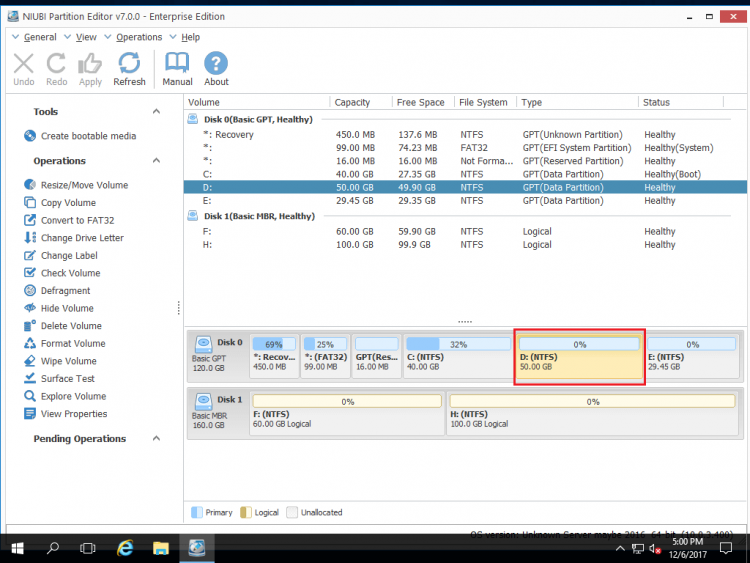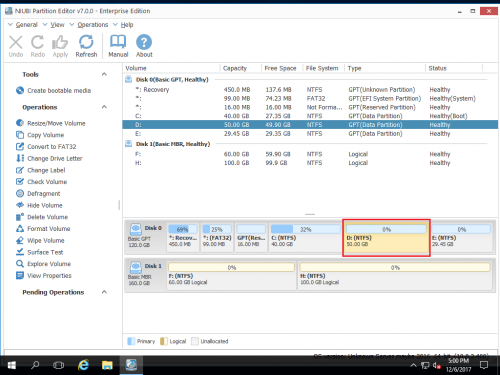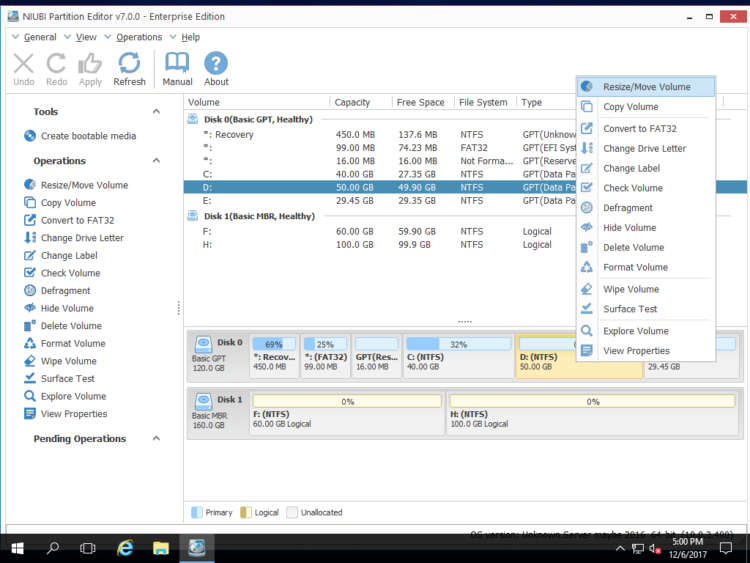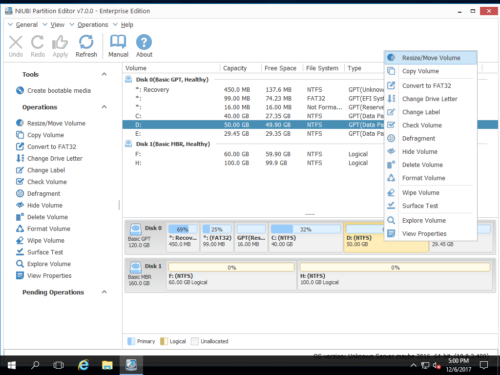 Step 2: In the pop-up window, drag left border rightwards to shrink it.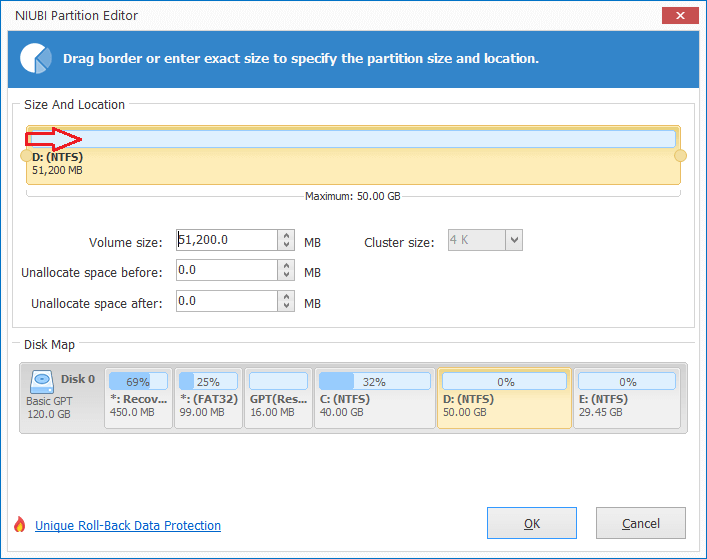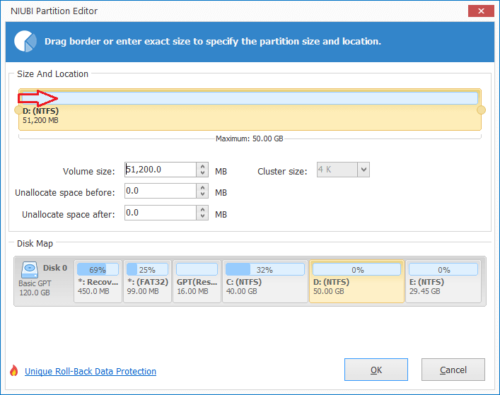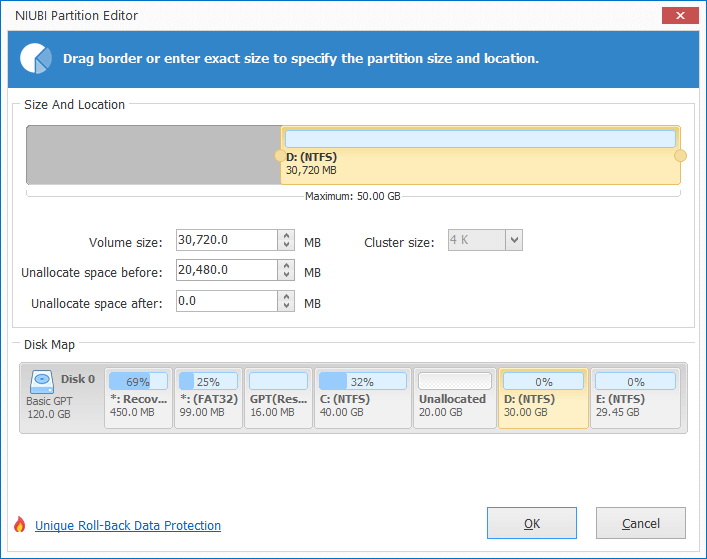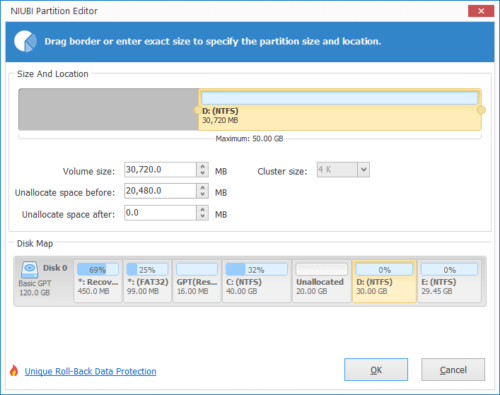 Click OK and back to the main window, 20GB Unallocated space (take from D:) created behind C: drive.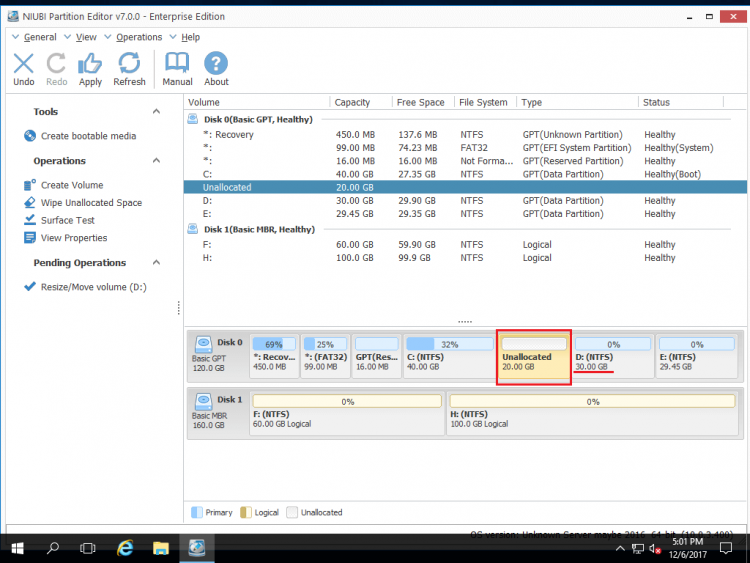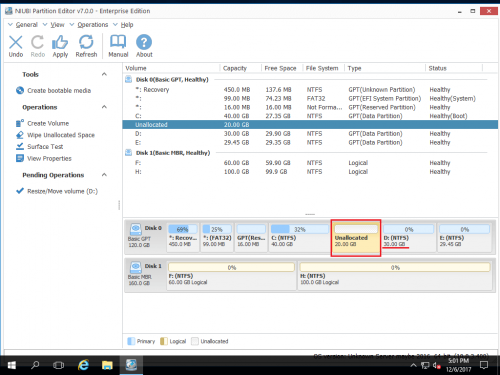 Step 3: Right click C drive and select "Resize/Move Volume" again. In the pop-up window, drag the right border rightwards to hold the Unallocated space.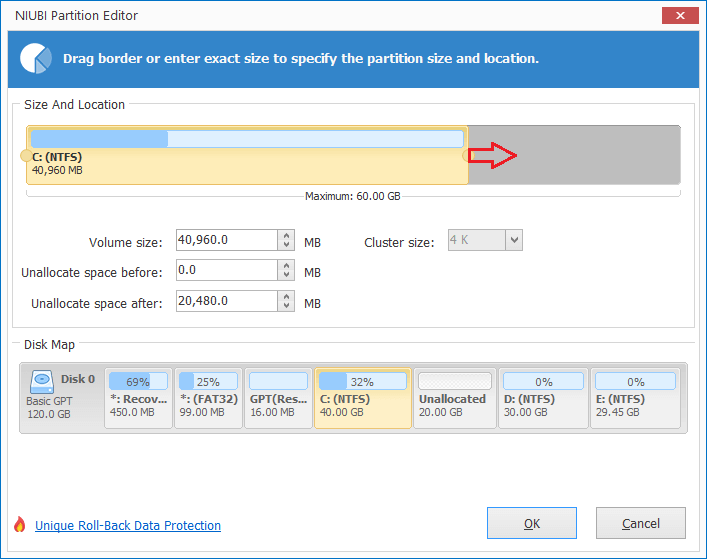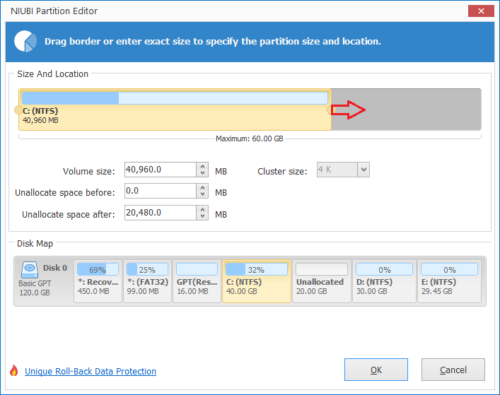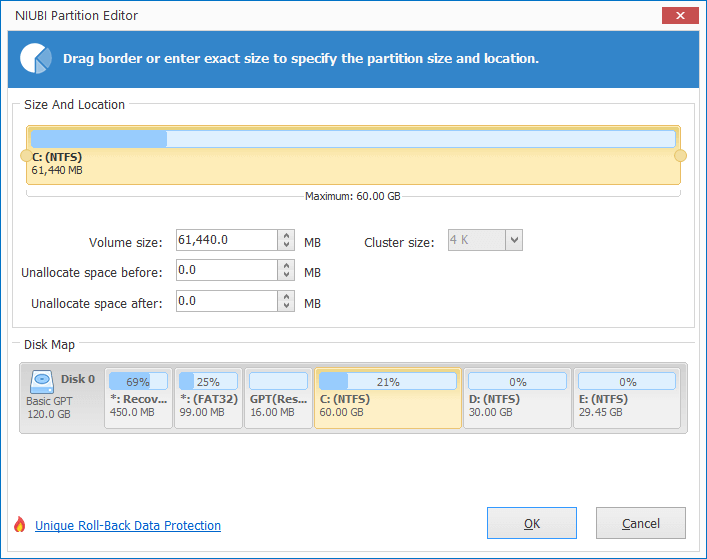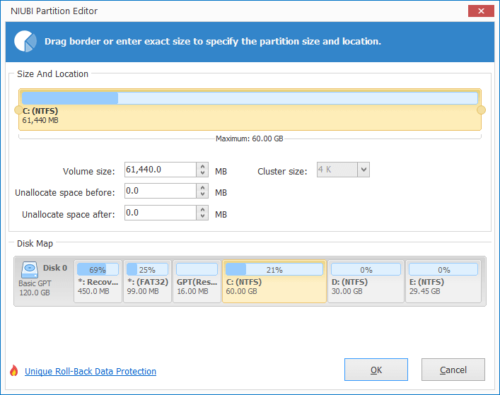 Step 4: Click OK and back to the main window, C drive increased to 60GB by adding the free space from D. Click Apply on top left to execute, done.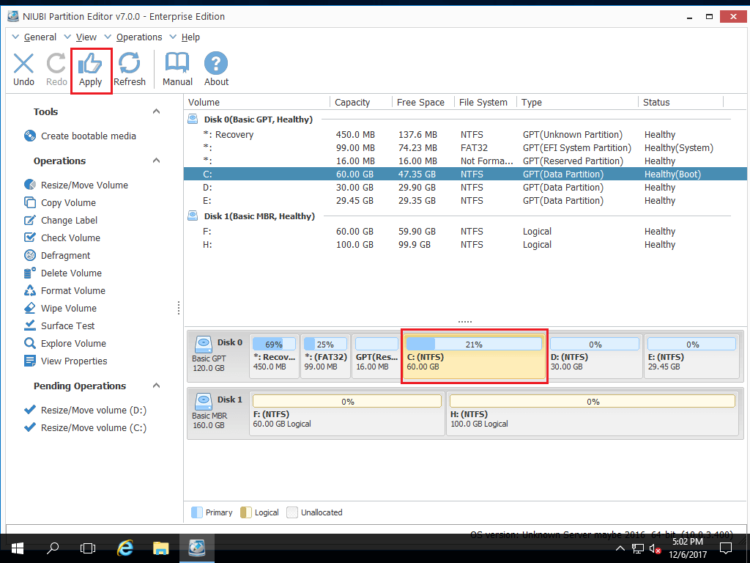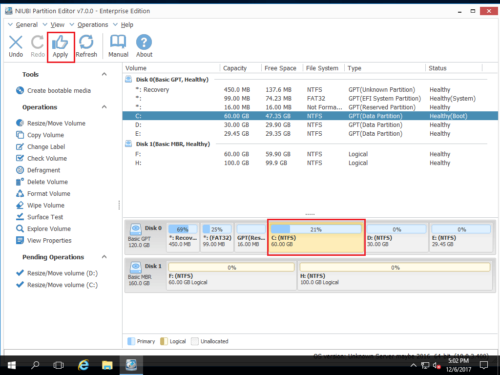 This is the most common steps to shrink D and extend C, if you have existing Unallocated space, you can add into C drive in few steps, too, check the video.
Video guide to fix C drive full issue in Windows Server 2016
(Recommend full screen by clicking the square at bottom right of this video)
In Summary
When the system C: drive is getting full in Windows Server 2016, try to free up disk space and increase C drive free space as fast as possible.