Add free space to C drive in Windows 2003 Server
The most common issue in Windows Server 2003 is Low Disk Space. Many people feedback such problem and ask what is the best solution, because Windows Disk Cleanup does little helps after clicking the Low Disk Space alert. In this situation, you can add free space to C drive from other data drives. NIUBI Partition Editor  Server can help you resize the existing partitions without losing data. In this article I'll introduce how to add free space to C drive on Windows Server 2003 (R2).
The first thing you should know is about data safety. Data safety is most important to a server, so you should pay more attention. Different with read-only program, to decrease and increase volume size, the partition software will move all files in a volume to other location, modify the parameters of disk, partition and all files in MBR, DBR and other place. So a bad designed program may cause system boot failure or data loss.
Search NIUBI Partition Editor by Google and you'll find that it is the only software than integrated Roll-Back protection technology. It is able to roll back the server to the status before resizing automatically and rapidly, if power failure or other issue occurred during resizing. So it is recommended as the fastest partition software in the market.
The unique file-moving algorithm helps resize partition 30% – 300% faster than other tools, which is strictly tested. It saves much time especially when there are large amount of files in the partition you want to resize.
The second thing you should know is that NO partitioning software can resize partition beyond 2 physical hard disks, that is to say, you can only increase C drive by taking free space from the data drives in the same hard disk. In "My Computer", you can only see all existing drives, but you won't know the disk partition layout, so I suggest you open the Disk Management snap-in: right-click My Computer > Manage > Storage > Disk Management.
How to add free space to C drive?
Download and install NIUBI Partition Editor Server, you'll see the disk partition layout in the main window, which is the same with Disk Management. Check if there is other data volume that has plenty of free space can be added into C drive. In most of the computers, there is enough free space in the adjacent volume D, so I'll introduce how to shrink D to release free space and add to C drive.
Steps to add space to C drive on Windows Server 2003 (R2):
Step 1.right click volume D and select "Resize/Move Volume".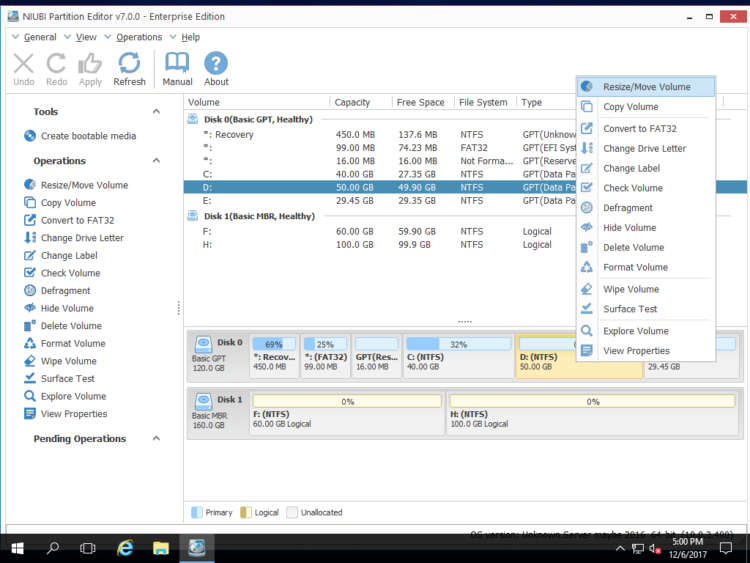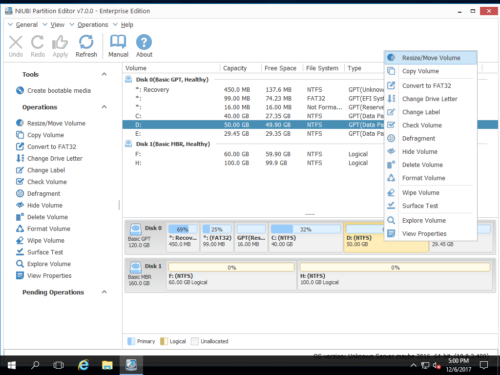 Step 2: Drag left border rightwards to take free space out from D.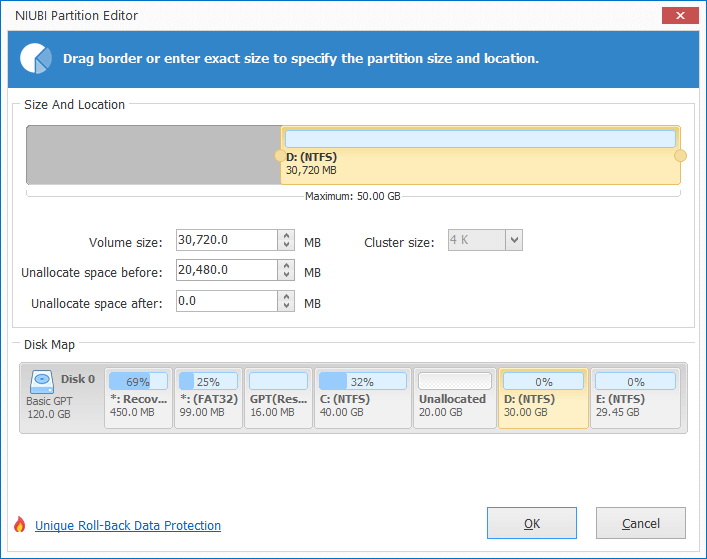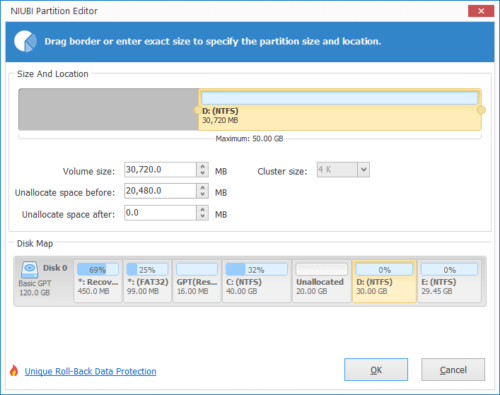 Unallocated space will be generated behind C: drive.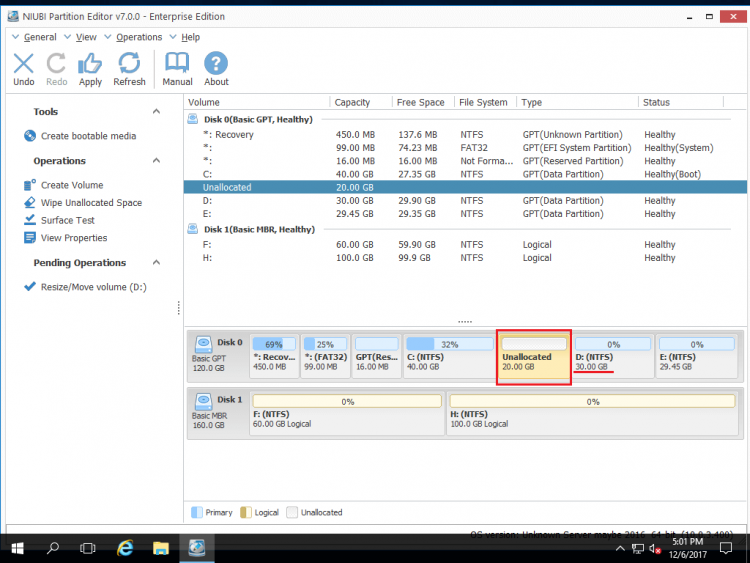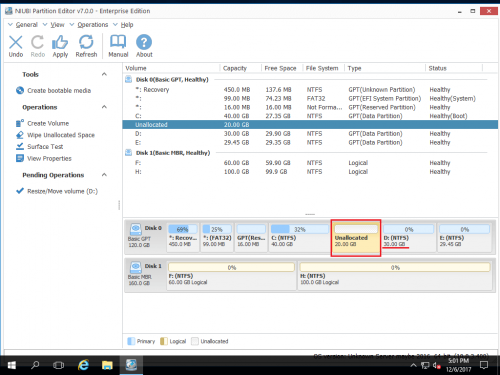 Step 3: Right click C drive and select "Resize/Move Volume" again. In the pop-up window, drag the right border rightwards to hold the Unallocated space.

Step 4: Click OK, C drive free space will be increased by adding the Unallocated. Click Apply on top left to execute, done.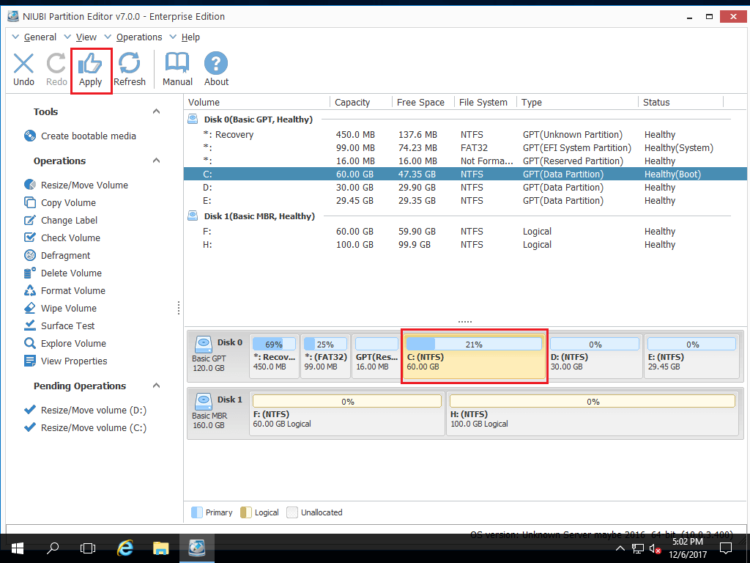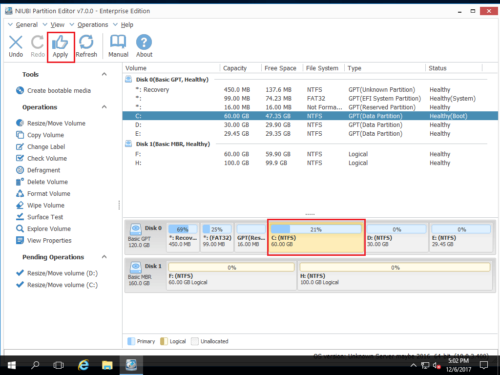 BTW, all types of hard disk drive, hardware RAID, VMware, Hyper-V, removable USB disk and memory cards are all supported.
If there is not enough free space in volume D, simply get from other volumes, watch the video:
In Summary
It is very easy to take free space out of data volume and add the space to C: drive in Windows Sever 2003. The most important point is selecting a reliable and safe partition software for Windows server.