What to do when there is no free space in C drive?
Nowadays, computer hard drives are getting bigger and bigger, even for a personal computer, 1TB and 2TB hard disk is very common, so most of people won't realize disk space would be a problem one day. Actually, no matter you are using a server, desktop, or laptop, you'll be amazed at how quickly Windows updates, applications, browser caches, and temporary files eating up your free space and clutter your system. What to do when you get the precipitate message telling you that there is not enough free disk space?
About disk space
As we know, hard disk drive is the requisite component in a computer, which is used to store both Operating System and data files. For a personal computer, you may insert one or several hard disk drives. For a server, many disks are configured as RAID array, different with physical disk drive, RAID array is called virtual partition. Both physical disk and virtual RAID array can be divided into several small partitions, in this way, you can better recognize the partitions and organize the data files. Generally speaking, the best strategy is one partition for Operating System, one partition for applications and the rest of disk space used for storing data.
About low disk space
More and more files saved to the computer every day, sooner or later, the disk space will be used up obviously. To a data drive, you can easily transfer the files to other place by simply copying and pasting, but it is a headache to the system c drive, which is most likely running out of space. Many computers have a small c drive of factory settings, even if you build the computer DIY, you won't create a very large disk partition for Operating System, because it just consume several gigabytes. I've heard many times the computer users complain that they created a large C drive but no free disk space left in a short time.
The risk of no space left in C drive
When there is not enough free space in C drive, the partition shows red when you open My Computer.

Windows also give you an alert on bottom left, asking you to free up disk space.

No matter you are PC or Windows Server users, you need to fix this problem as fast as possible, because low disk space causes many problem, such as:
System runs much slower immediately.
No disk space to install Windows secure updates or applications.
System crash if the free space becomes extremely low.
Solution when no free space in C drive
It is annoying and emergency when there is not enough free space left in C drive, however, you'll get large amount of free space following the methods below. Please note that all of the methods below are optional, and this isn't a STEP-BY-STEP, you may do this in any order you like, and you don't even have to do them all, let's begin.
Method 1: Empty the Recycle Bin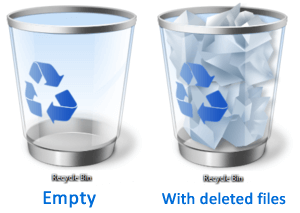 Double-click Recycle Bin in Windows desktop, restore the mistakenly deleted items, and then right click the Recycle Bin and select "Empty". Windows will remove the contents of the Recycle Bin from the hard disk, which is most commonly the (C:) drive.
Method 2: Delete old temp files in Local Settings\Temp.
This step is probably one of the most effective steps in helping you recover the most hard disk space.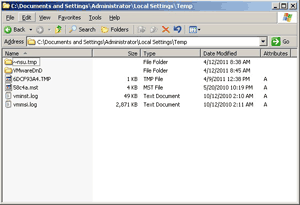 The Temp folder path is "C:\Documents and Settings\Administrator\Local Settings\Temp". If you cannot find the Local Settings folder, that is because the folder is hidden. Just copy the address above, change "Administrator" to your Username and paste it into the address bar.
Method 3: Run Windows Cleanup utility
Windows includes a built-in utility Cleanup that can be used to delete temporary files and free up disk space. To access it, right-click one of your hard drives in My Computer and select Properties.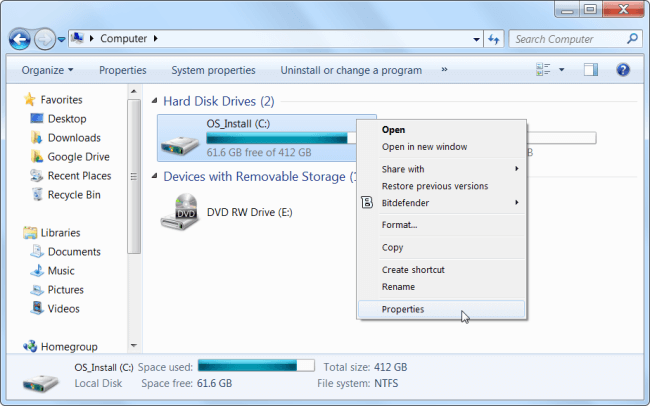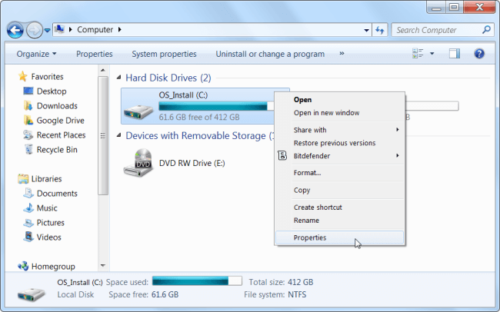 Click the "Disk Cleanup" button in "General" tab of the partition Properties window.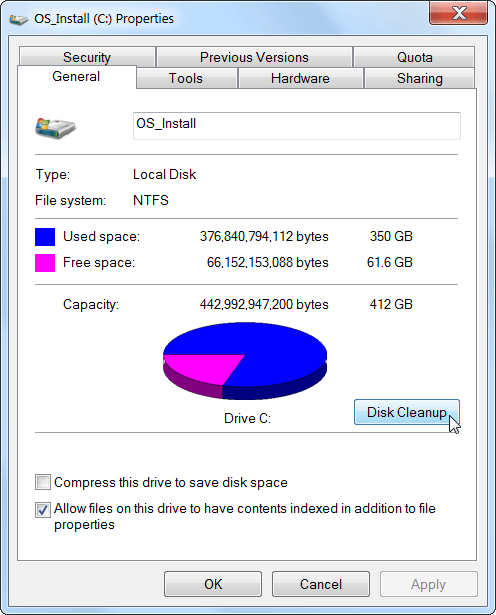 In next window, click the check-box in front of the files you want to delete and click OK.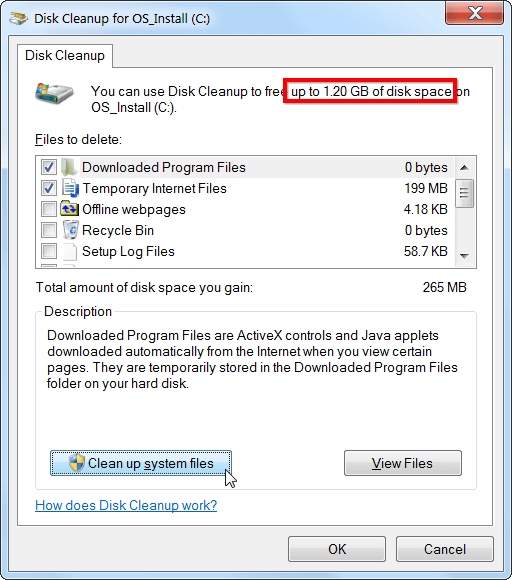 You can also clean up system files by clicking the "Clean up system files" button, Similarly select the file types and delete.
To get more free space, you can continue and switch to "More Options" tag, use the Clean up button under System Restore and Shadow Copies to delete system restore data. It is an effective way, because this button deletes the most recent restore point to release large amount of free space. Ensure your computer is working properly before using it, you won't be able to use older system restore points after deleting.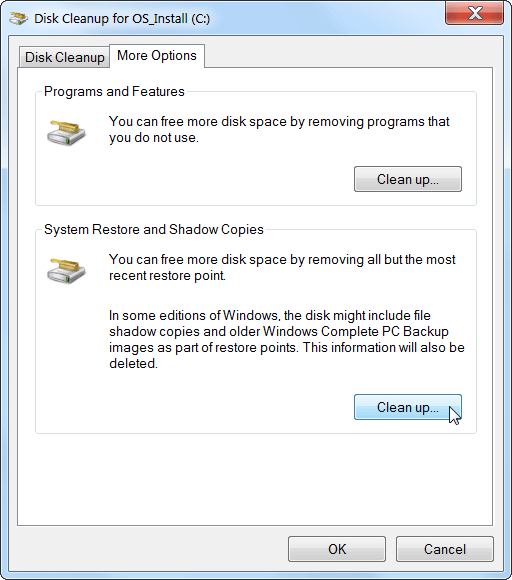 Method 4: Uninstall unwanted/unused programs
Uninstalling programs will free up space, especially the space-hungry applications.
For Windows XP:
Click Start, Settings, and Control Panel.
Open Add or Remove Programs.
Click the Install or Uninstall tab. Select programs that are no longer being used.
Highlight the program name, and then click the Add/Remove or Change/Remove button and click OK.
For Windows Vista and later
Click Start, and then click Control Panel.
Under Programs, click Uninstall a program or double-click the Programs and Features icon.
Highlight a program name that is not used, and then click the Uninstall/Change button. If you are prompted for an Administrator password or confirmation, type the password or provide confirmation. Click Yes to uninstall the program.
Method 5: Reduce the Amount of Space Used for System Restore
You can reduce the amount of hard disk space allocated to System Restore. The trade-off is you'll have less restore points to restore your system from and less previous copies of files to restore. If these features are less important to you than the hard disk space, go ahead and free a few gigabytes by reducing the amount of space System Restore uses.
Right-click "My Computer" > "Properties", click "System Protection" on top left. In System Protection tab, you can create a restore point, use System Restore, or configure your settings. Click the Configure button.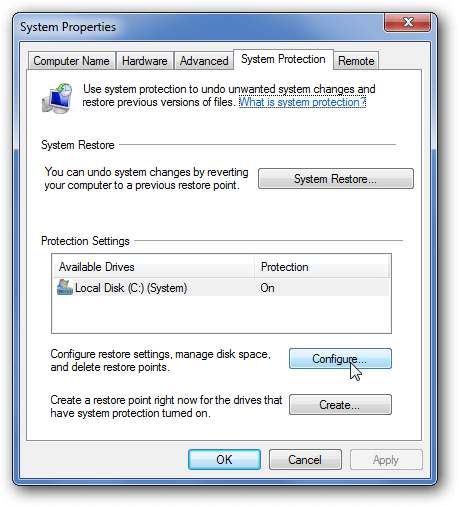 In next window,  you can turn off system protection entirely, delete all but the latest restore points, change it to only restore files (and not settings), or drag the slider to use more or less space.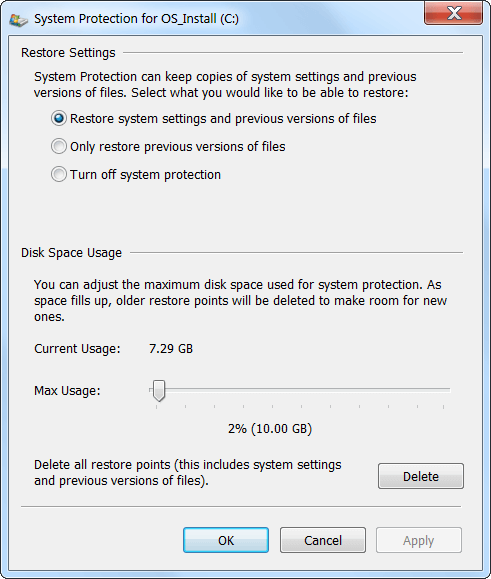 Method 6: Add more free space into C drive
Resizing disk partition is the ultimate way to solve this problem. Even if you can get some free space after the methods above, you'll face to the same issue again that no free disk space left in C drive. By resizing partition, you can reduce the partition that has plenty of unused space and add the free space to C drive.
Video guide to add free space to C drive
(Recommend full screen by clicking the square at bottom right of this video)
In Summary
When there is no free space in C: drive, follow the steps above to free up space. if you cannot reclaim plenty of space, get free space from other volumes and add into C drive.