Best partition software for Windows Server 2008 (R2)
Everybody wants to get the "best" thing, but the answer couldn't be absolutely right for everyone. Make sure what you want and select the one that fit for your needs. About partition management software for Windows Server 2008, there are many choices in the market. If you care about the amount of functions, select the one that provides most. If you care about the graphical interface, select the one that is beautiful. To me, I'll select the safest and fastest one, because data safety and time are most important to a server. If you have same standpoint with me, this article is right for you.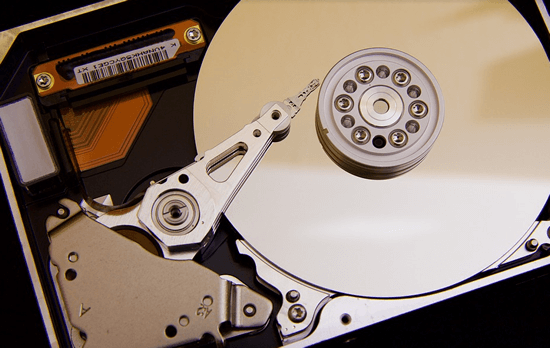 Risk of server partition software
Different with the read-only program, to resize volume and manage disk partition, all server partition software will modify the parameters in File System of related disk, drive and all files in this drive. Take partition resizing as example: the partition software will change the start and end location, the capacity, used and free disk space, any incorrect parameter will cause partition corruption. In some situations such as shrink D to expand C, all files in volume D should be moved to new locations, any error in the File System would cause data damage.
Actually, besides software related error, some hardware issue could destroy system and data, such as extremely low RAM or high CPU usage and power failure. So not every server partitioning software can finish this task well. Then what to do? Back up and start from scratch? No, the whole day may be wasted if you do like this, who can bear server offline for such a long time?
The safest partition software for Server 2008
In the market, there is one partition tool that can ensure 100% data safety and fast recovery.

You may search NIUBI Partition Editor by Google, which is integrated 1 Second Roll-Back technology. What's that? If any software error or hardware issue occur during resizing, it can automatically roll back the server to the right status before resizing in ONE second. You won't lose any data even if it failed to resize volumes, and the server could be back online in a short time. This technology is tremendous innovation in disk management industry.
The fastest partitioning software
As I said above, to resize volumes, the partition software will modify parameters and move files, so it requires certain time to complete resizing. The more files in the volumes that you want to shrink, the longer time to resize partitions. The algorithm of moving files is very important. The unique algorithm of NIUBI Partition Editor helps resize volume 30% – 300% faster than any other tools. If you have virtual machine or physical testing environment, you may compare it with other tools in same condition with a timer.
Other benefits for Windows server
Hot Resize – this technology helps extend NTFS drive in Windows without reboot. (close other running applications, services and open files before starting this program)
Cancel at Will – with this technology, you can cancel any operations at any progress without losing data. Other partition software won't allow you to cancel or it cause data loss if progress is over 50%.
Virtual Mode – all operations work in virtual mode before clicking Apply to execute, you can preview, cancel and redo any step.
More about this server partition manager
Download
and 
Watch the video how to repartition hard drive on Server 2008:
Note: if you have many servers, NPE enterprise edition is the best choice, it can be installed on unlimited servers and PCs in your company (regardless of locations) to save time and cost.