How to increase C drive partition size in Windows Server 2008 (R2)?
When the system C drive is running out of space, you should try to solve this problem as fast as possible. To do this, you may either free up disk space or increase C drive space directly. Comparing with the previous version Server 2003, Microsoft added GUI function in Windows Server 2008 Disk Management snap-in to shrink and extend disk volumes. However, in most cases, these functions are useless.
Right-click Server Manager on bottom left in Desktop, and then click Storage > Disk Management, where you'll see all connected disk partitions. Right-click the drive you want to increase space and click Extend Volume.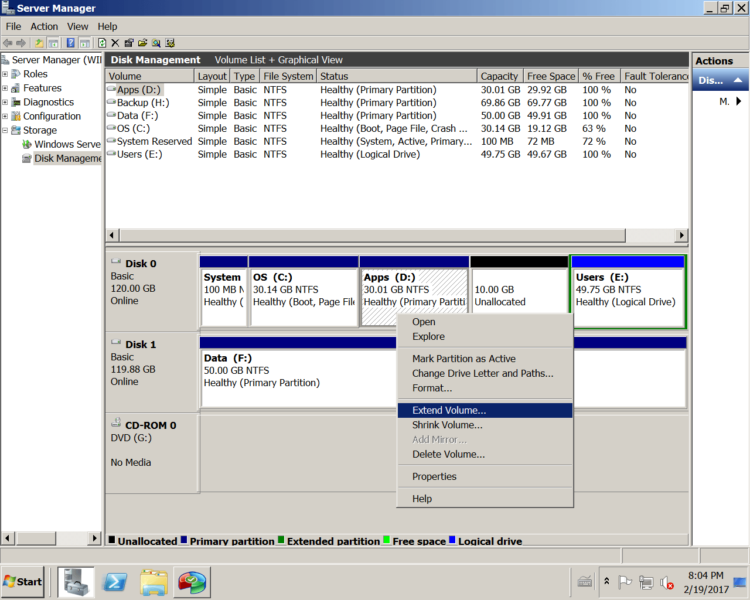 If you right click C drive to increase partition size, the Extend Volume is greyed out.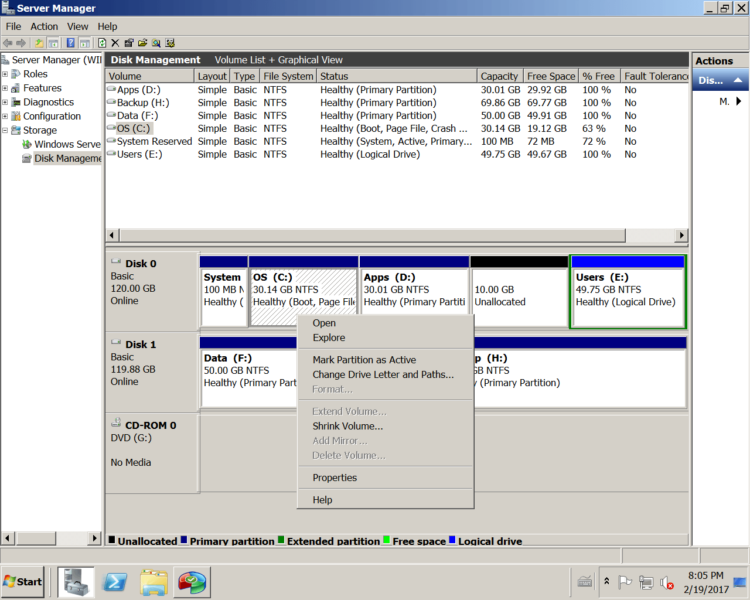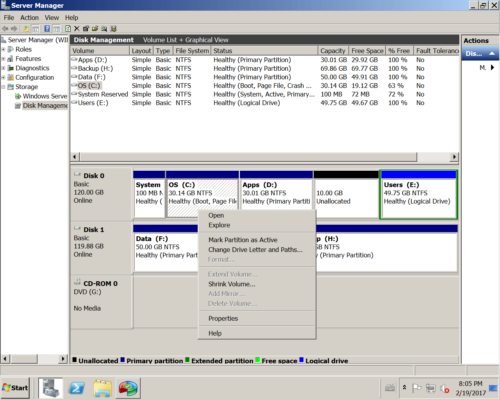 From Microsoft explanation, to expand a drive with Extend Volume function, 2 conditions should be meet:
The drive should be NTFS or RAW.
There should be adjacent Unallocated space at the right side of the drive you want to extend.
SO, this is the reason why I said these features are useless in the beginning. The Unallocated space shrank from drive D cannot be used to increase C drive size.
Increase C drive space with 3rd party software
By using the 3rd party partition management software, there is no such limitation and it is much easier.
Step 1: Download and install NIUBI Partition Editor, right click drive D: and click "Resize/Move Volume".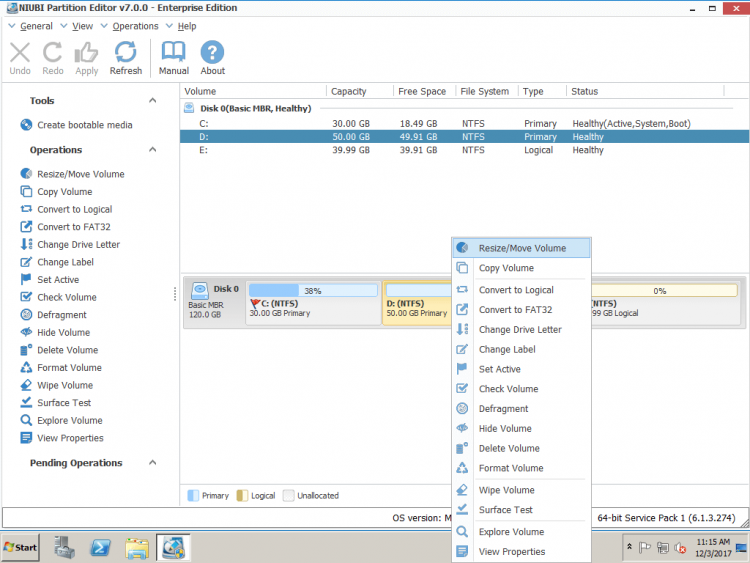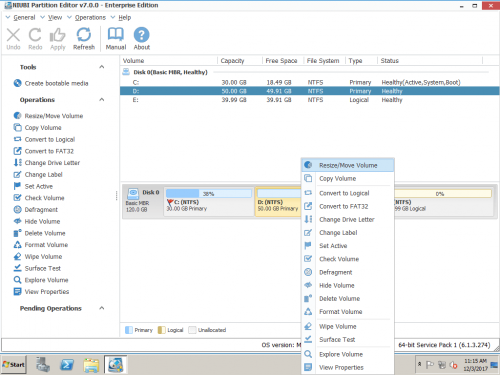 Step 2: In the pop-up window, drag the left border rightwards to generate free Unallocated space.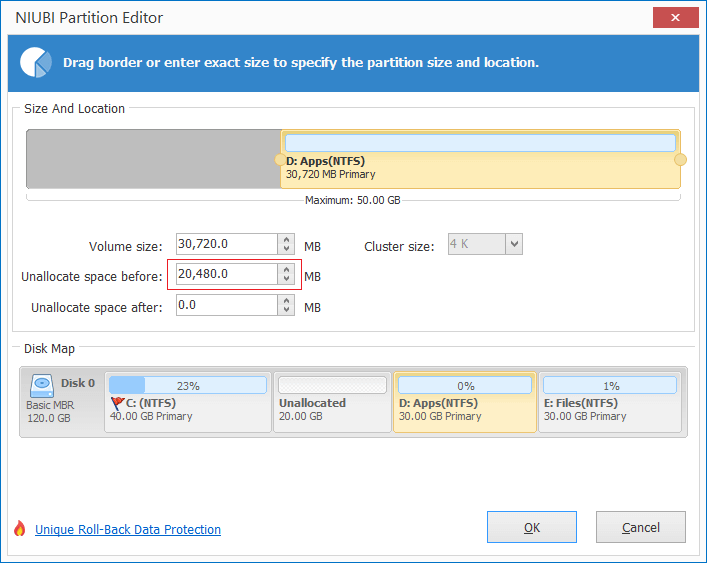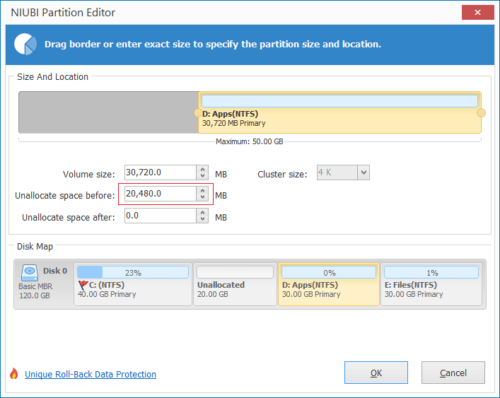 Click OK and back to the main window, where 20GB Unallocated space created behind C: drive.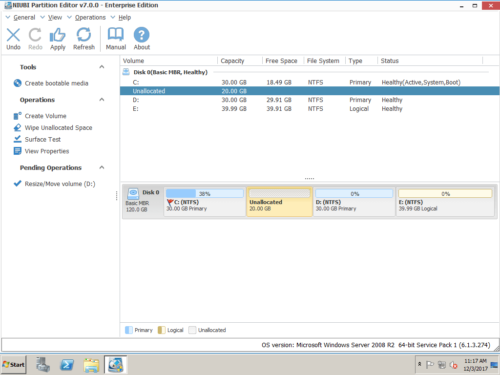 Step 3: Right click C drive and select "Resize/Move Volume" again, in the pop-up window, drag the right border rightwards to hold the Unallocated space.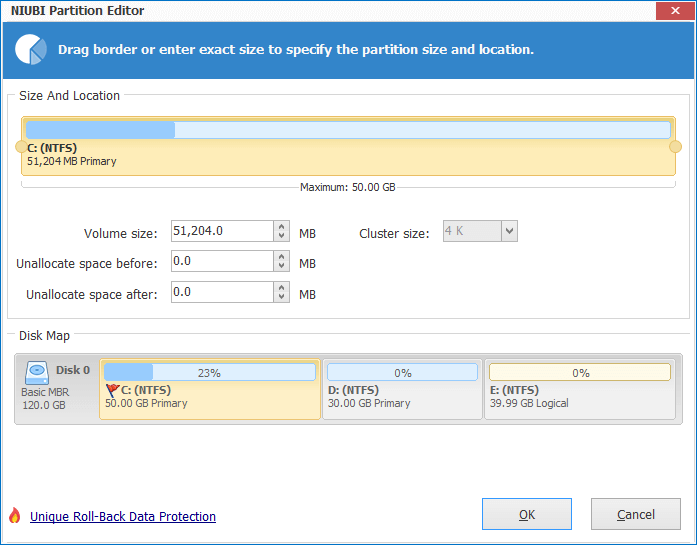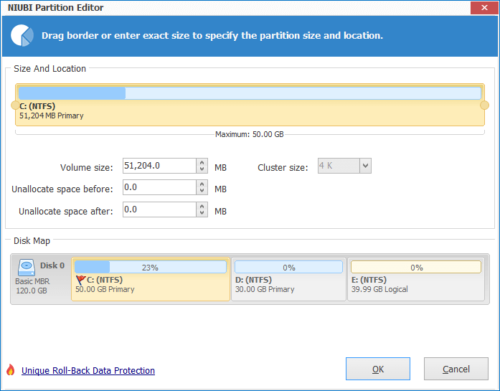 Click OK and back to the main window, where C drive extended to 50GB by holding the 20GB free space from D. Press Apply on top left to execute, done!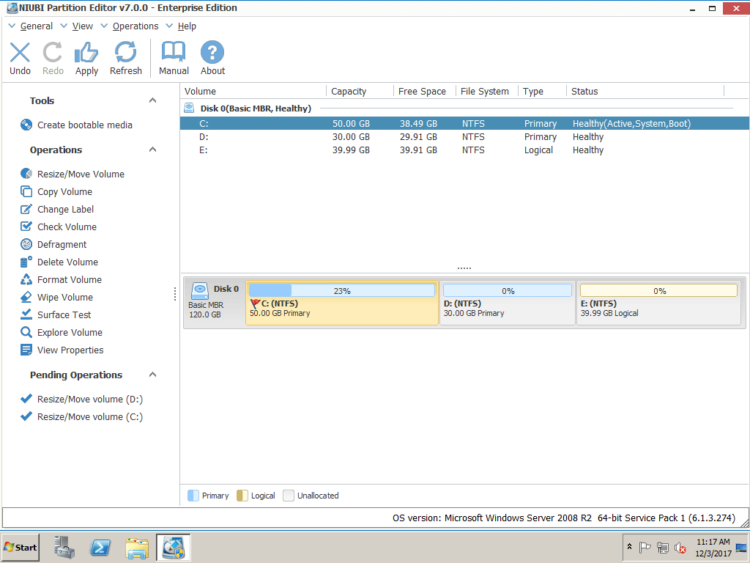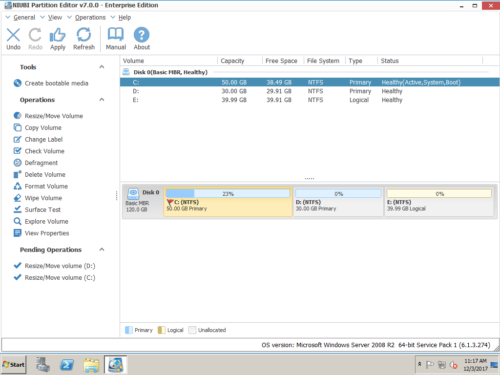 If there is not enough free space in D, you may get free space from other drive in the same disk.
Watch the video how to increase C drive partition size in Windows Server 2008 (R2) by add free space from other volumes: