How to increase partition size in Windows Server 2012?
When a drive especially for system C drive is getting full, you can increase its partition size directly. By doing this, you can solve this problem quickly, but before this, you should know:
Remember to back up the server before any operations. Different with read-only software, to change size of disk partitions, the partitioning software will move files and modify the parameters of related drives in MBR, DBR, etc. So a bad program may cause boot failure, partition corruption or data loss. Even if the program is well designed, hardware/power issue while resizing will destroy the server, too.
Select a reliable program to complete this task. A bad program may cause system failure or data loss, if it happens, it costs a long time to bring the server back online.
The drives to decrease and increase partition size should be in the same hard disk. No software can resize partitions beyond 2 physical disks.
Many people feedback they don't know how to decrease and increase partition, so in this article I'll introduce how to increase size of a partition on Windows Server 2012 (R2), keeping Operating System and data intact.
Steps to increase partition size
Step 1: Download NIUBI Partition Editor, right click D: drive and select "Resize/Move Volume".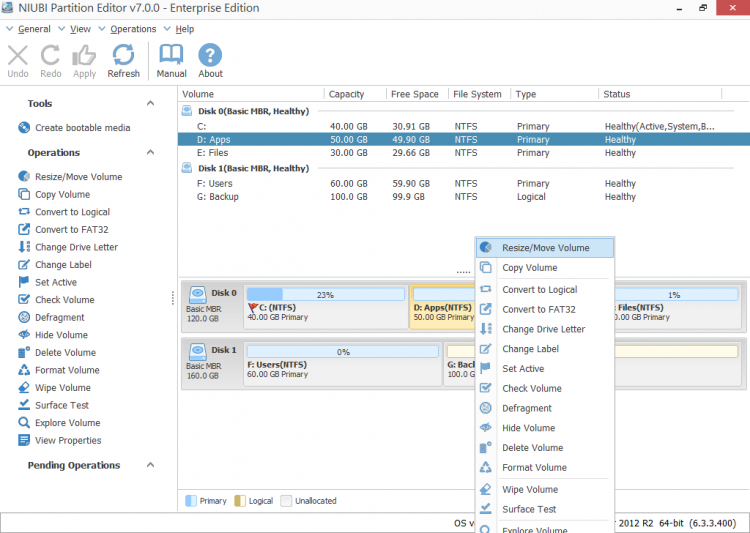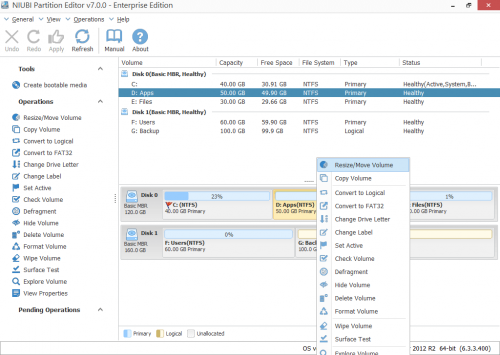 Step 2: In the pop-up window, drag the left border rightwards to generate free Unallocated space.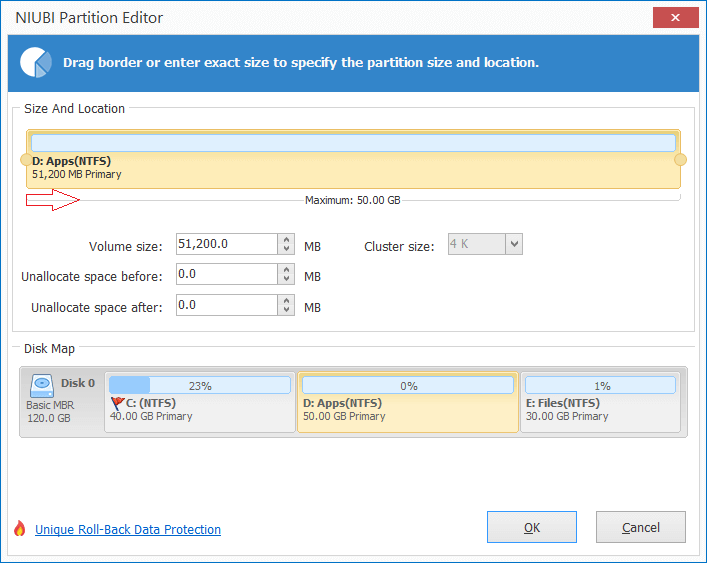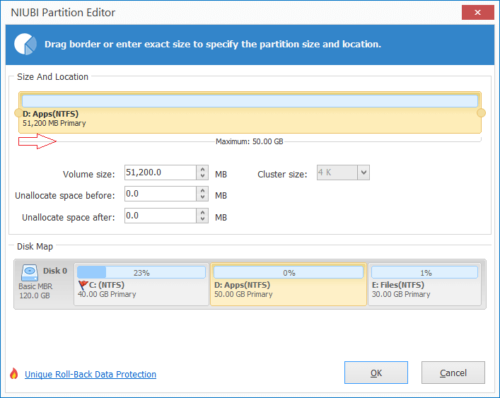 You may also input a value for the Unallocated space directly.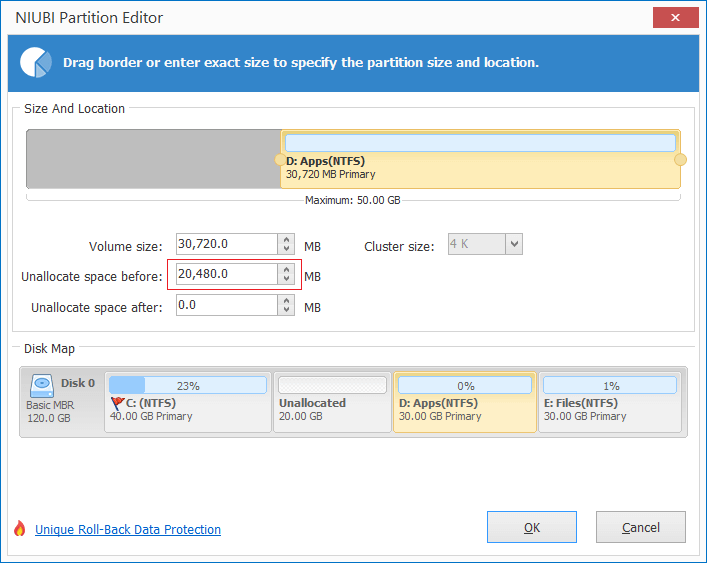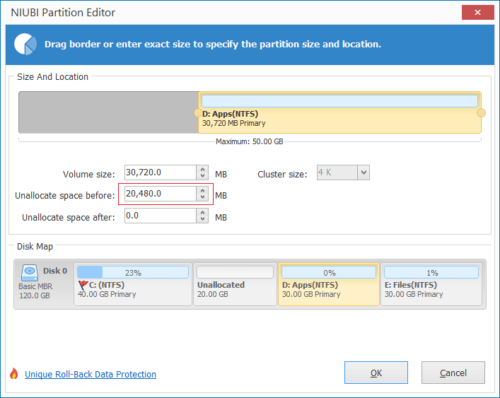 Click OK and back to the main window, where you'll see 20GB Unallocated space created behind C: drive.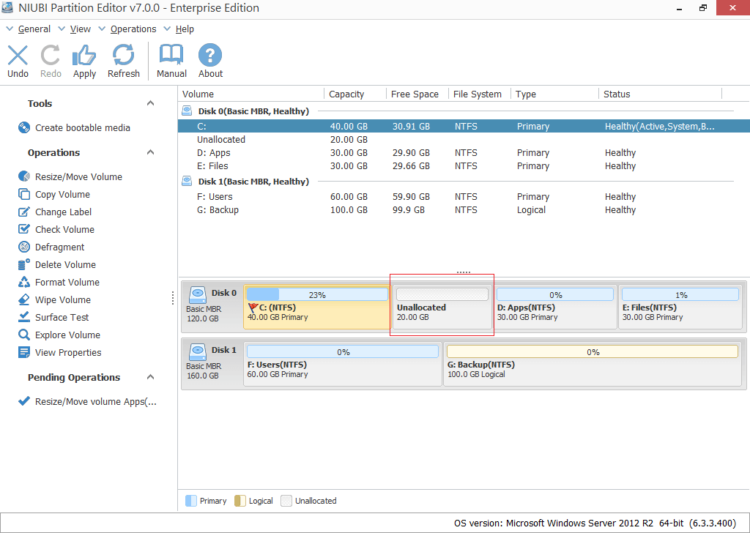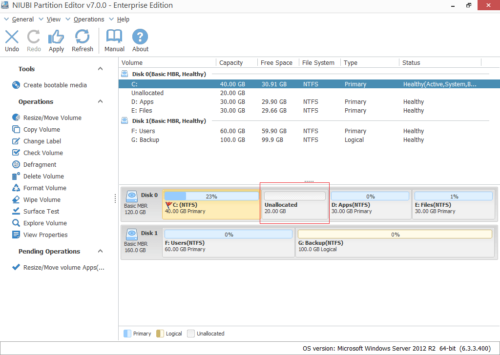 Step 3: Drag the right border rightwards to hold the Unallocated space.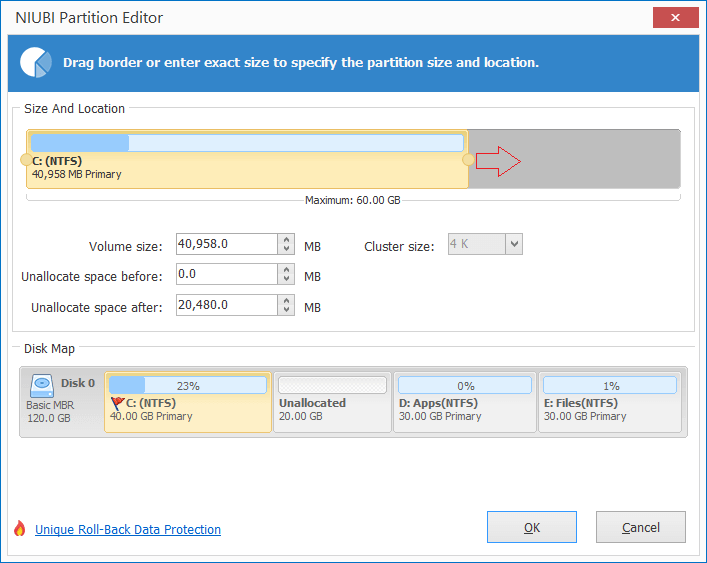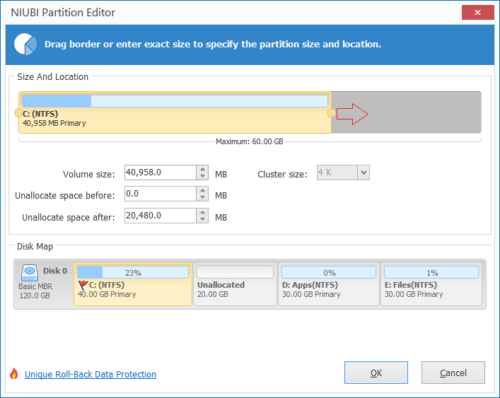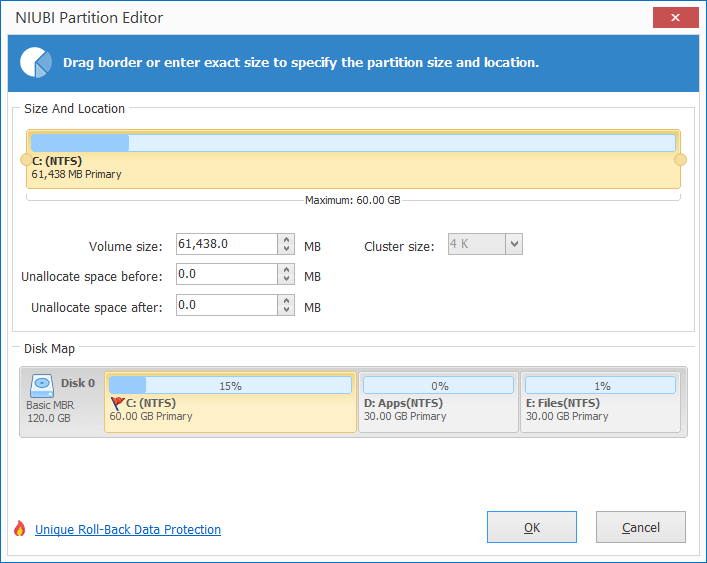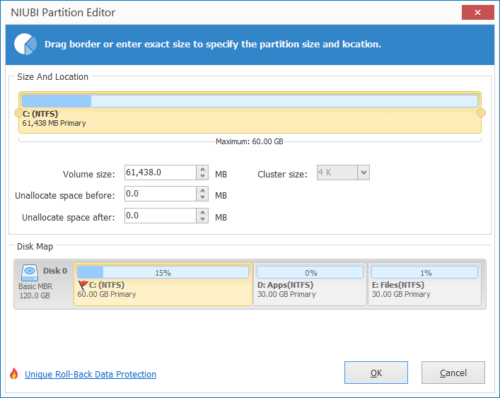 Step 4: Click OK and back to the main window, where you'll see C drive extended to 60GB by robbing 20GB free space from D. Press Apply on top left to execute, done!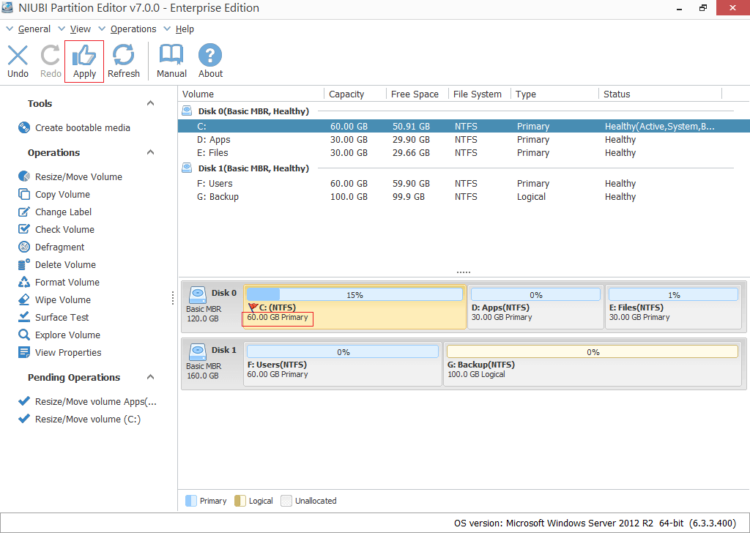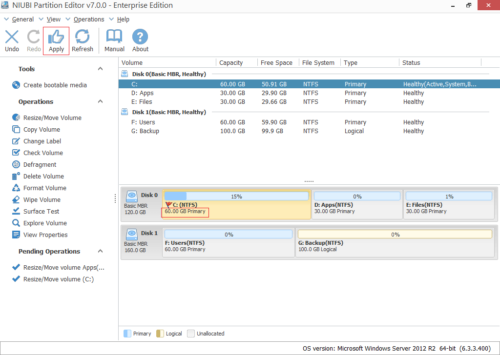 NIUBI Partition Editor integrated unique Roll-Back protection technology, which is able to roll back the server to the status before reszing automatically and rapidly if power failure or any other hardware issue occur, so you don't need to worry about Operating System and all data safety. Furthermore, it is 30% – 300% faster than ANY other tools, because of its unique file-moving algorithm.
Video guide to increase partition size on Server 2012 (R2)
This server partition software support all types of hard disk, UBS disk and memory cards, VMware/Hyper-V and all types of hardware RAID. If you use hardware RAID, such as RAID 0, 1, 5, 10, do not do any operation in the RAID controller. Just follow the steps above, because it is same with resizing physical disk partition.