How to merge partitions in Windows Server 2003
When Windows Server 2003 system C drive is running out of space, you may either merge partitions or resize partitions. By merging two partitions (such as C: and D:) you get the free space of drive D: and entire disk space of the system C drive increased. Then how to merge the server 2003 partitions, here we go.
Step 1, open Server 2003 disk manage and check out the partition layout.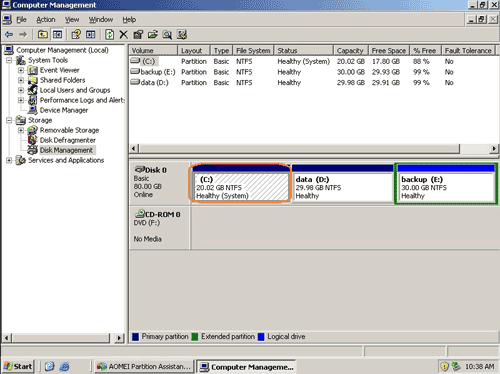 There are 3 partitions in Disk 0, I want to merge partition C and D.
Launch partition assistant and you'll see the disk and partitions, layout is similar with Disk Management.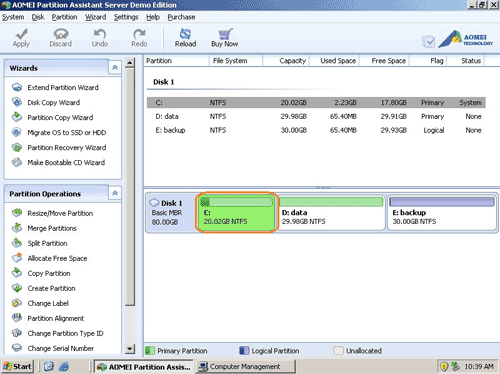 Step 2, right click partition D and select "Merge Partitions", or click this feature shortcut in left "Partition Operations" console.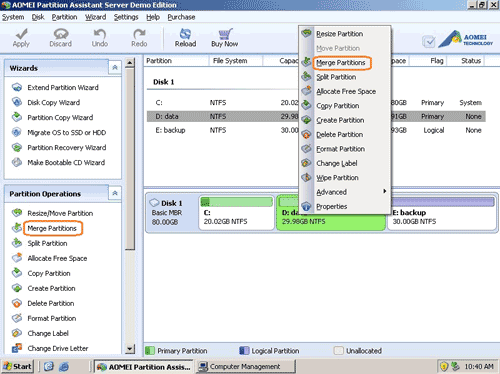 Step 3, in the pop-up window, select C: in the partition list, and then select C as target partition in the drop-down box.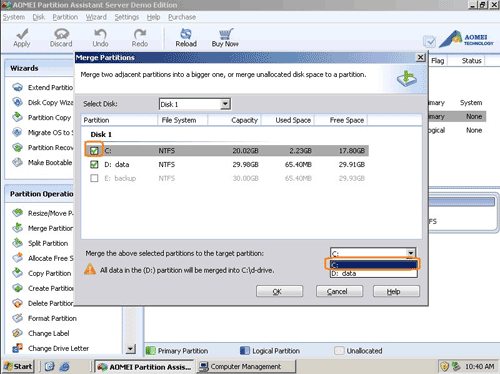 Click OK and back to main window, where you'll find that partition D merged into C drive and there is a pending operation created, to proceed partition merging, click "Apply" button on top left corner.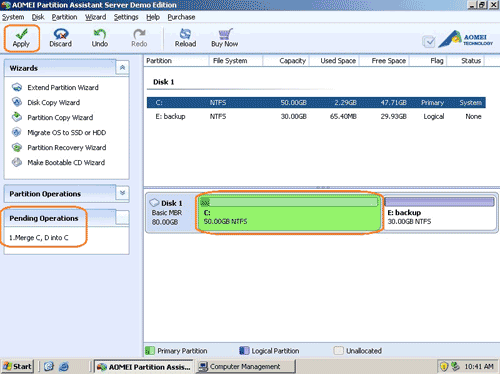 Very quickly, partition merging complete, check in disk management.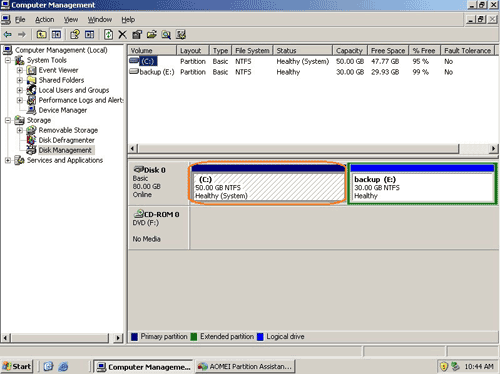 By merging partitions you can extend the server 2003 C drive, but you lost a partition, though all files exist in C drive. I suggest extend system C drive by resizing partitions, see how to resize Server 2003 partitions.
You can only merge two contiguous partitions in the same disk.