How to change partition cluster size without reformatting?
Smaller clusters might significantly reduce disk space losses related to the fact that any file occupies at least one cluster/block. However, reducing FAT32 partition cluster size might increase the space occupied by the file allocation table (FAT) and slow down file access.
To change cluster size, right-click this partition and select "Advanced" > "Change Cluster Size".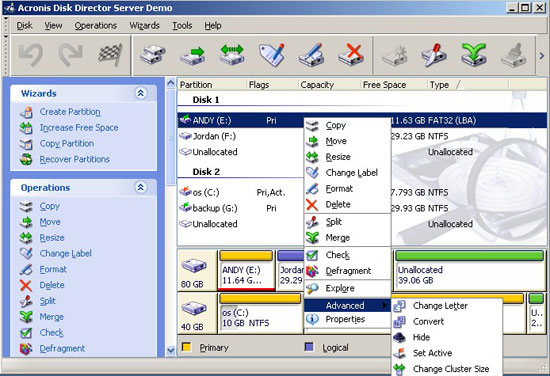 In the pop-up window, choose the cluster size, Acronis Disk Director will calculate and display the useful space of different cluster size.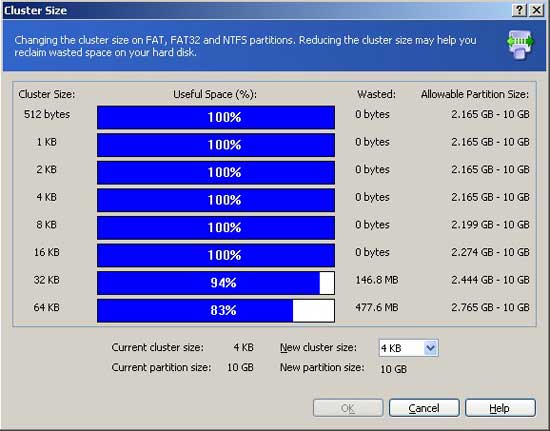 By this feature, you can change cluster size without reformatting.
Acronis Disk Director Common Partition Operations