How to copy partition with Acronis Disk Director?
To copy partition, there must be unallocated space and the size should be largger than the used space of this partition.
Disk drive structure as below, the goal is to copy the system C partition.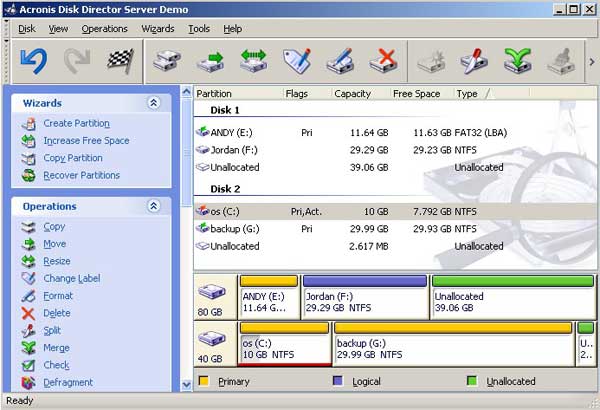 Step 1: Right-click Partitioin C and select "Copy". In the pop-up window, select the Unallocated space and click "Next".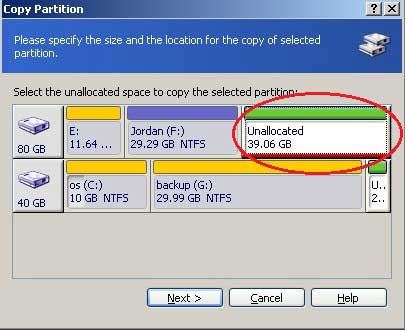 Step 2: Drag the partition to specify partition size and select the partition type.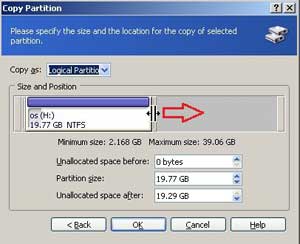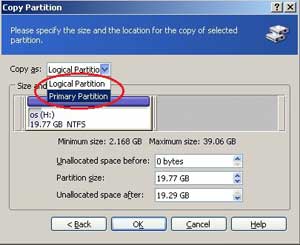 You'll find the system C drive is copy to Disk 1.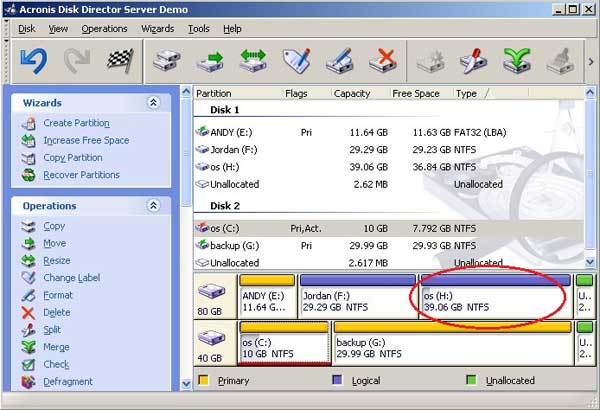 Another choice to copy partition (much cheaper than Acronis)
How to copy partition with Aomei Partition Assistant?
Acronis Disk Director Common Partition Operations