How to check disk/partition properties with Acronis Disk Director?
To check partiton propterties, right-click this partition and select "Properties". You can check details of disk space and file system information.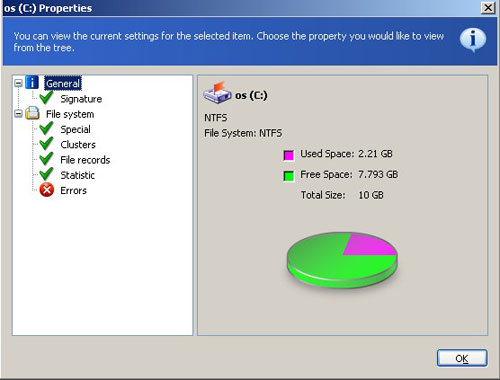 To check disk properties, right-click this disk and select "Properties".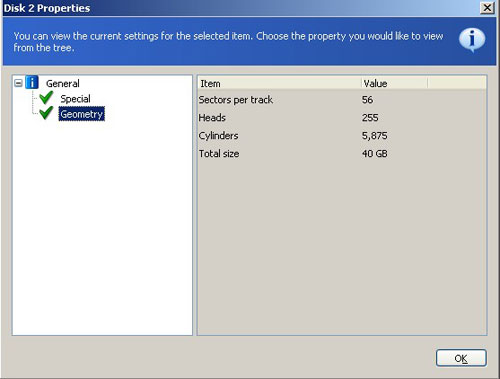 Another choice to check partition properties (much cheaper than Acronis)
How to check partition properties with Aomei Partition Assistant?
Acronis Disk Director Common Partition Operations