How to split partition with Acronis Disk Director?
Generally, splitting partition is used to create more partition. In fact, you may also shrink partition by "Resize" feature to get unallocated space, and then create new partitions.
Step by step instructions to split partition:
Disk 2 is configured as 2 partitions. Partition C & G. C is system partition. Goal is to split Partition G to get two partitions.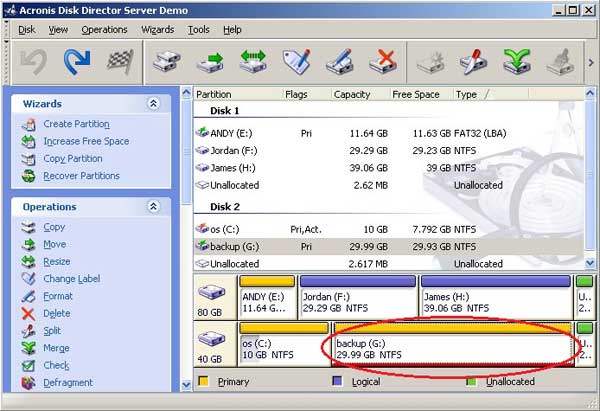 Step 1: Right-click Partition G and select "Split". In the pop-up window, choose a folder to save all file of original Partition G.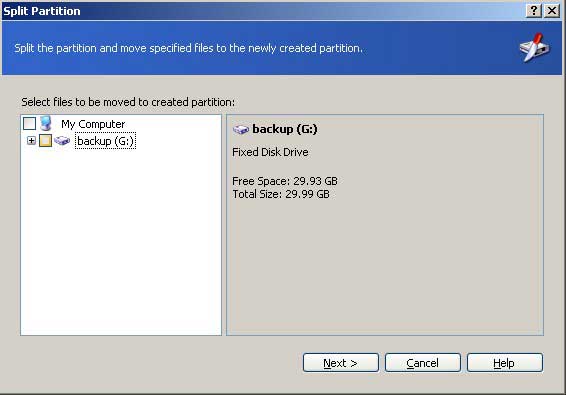 Step 2: Specify the partition size of each partition and click "OK".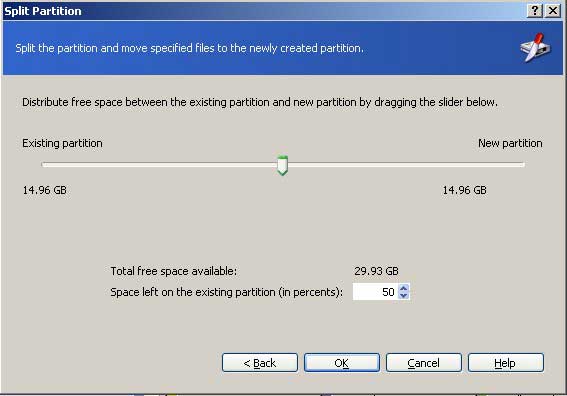 You'll find that Partition G was devided in to Partition G and Partition I.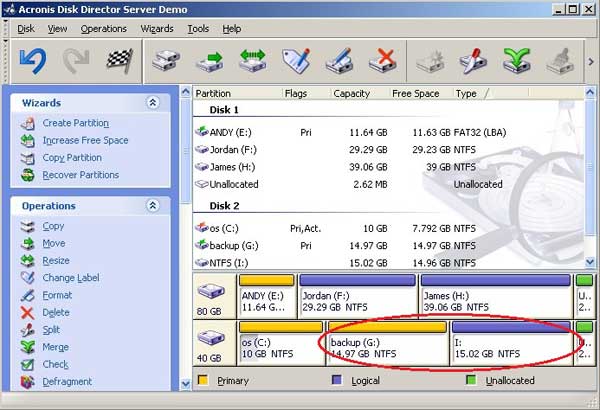 How to split partition with Aomei Partition Assistant?
Acronis Disk Director Common Partition Operations