How to set partition as Active with Acronis Disk Director?
To set partition as Active, you need to right-click a primary partition and select "Advanced" > "Set Active".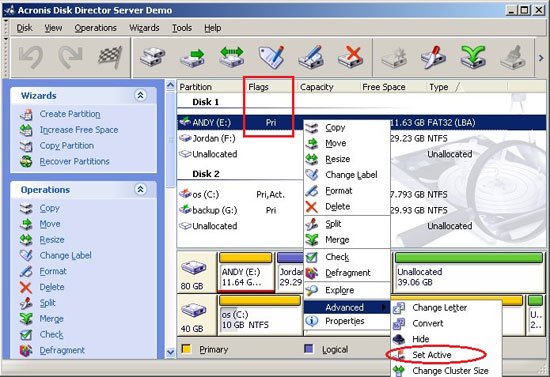 1. You cannot set a logical partition as Active.
2. There is only one Active partition in a hard disk drive.
Another choice to set Active partition (much cheaper than Acronis)
How to to set Active partition with Aomei Partition Assistant?
Acronis Disk Director Common Partition Operations