How to wipe disk partition with Acronis Disk Director?
You can wipe Unallocated space or all partitions of a disk, by this feature you can erase files to protect your sensitive information.
To wipe unallocated space, right-click this space and select "Wipe".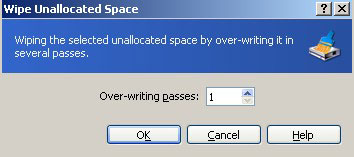 To wipe all partitions, right-click this hard disk drive and select "Clear".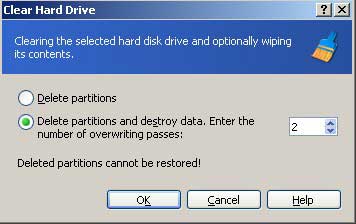 File cannot be recovered by data recovery sofware after been wipe, so please take care to wipe.
Another choice to wipe partition (much cheaper than Acronis)
How to wipe partition with Aomei Partition Assistant?
Acronis Disk Director Common Partition Operations