How to increase partition with Acronis Disk Director?
To increase partitions, you may also resize partition or merge partitions, this page introduces how to increase partition with "Increase Free Space" that built in with Acronis Disk Director.
Disk 2 is configured as 2 partitions. Partition C & G. C is system partition. Goal is to increase partition size of Drive C: from 10 GB to 20 GB.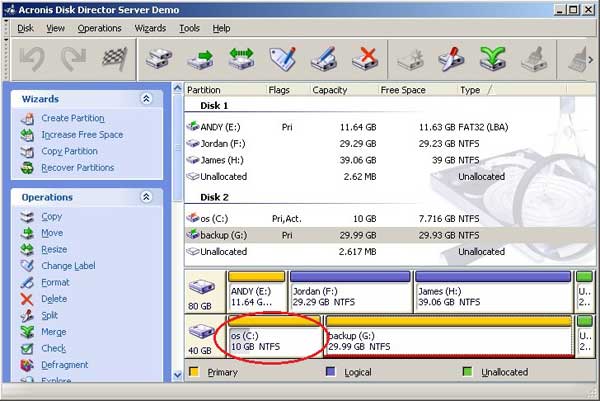 Step 1: Click "Wizards" > "Increase Free Space", in the pop-up window, select the partition that you want to increase, here I select Partition C.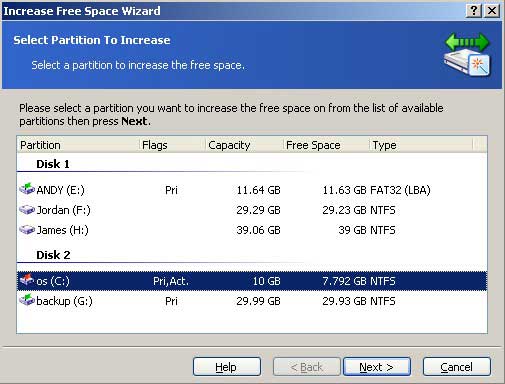 Step 2: Select Partition G, Acronis Disk Director will take free space from it to increase drive C.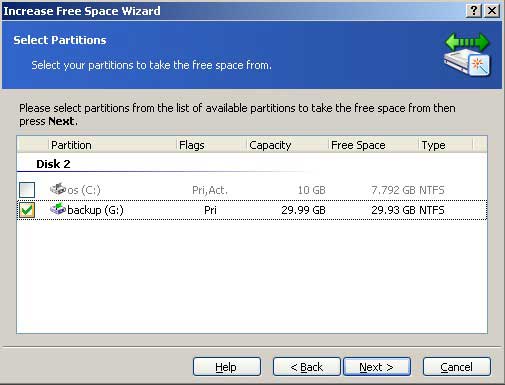 Step 3: Specify the partition size. Our Goal is to inrease partition C from 10 GB to 20 GB. ( Don't increase to the maximum partition size, as there will be no free space of Partition G.)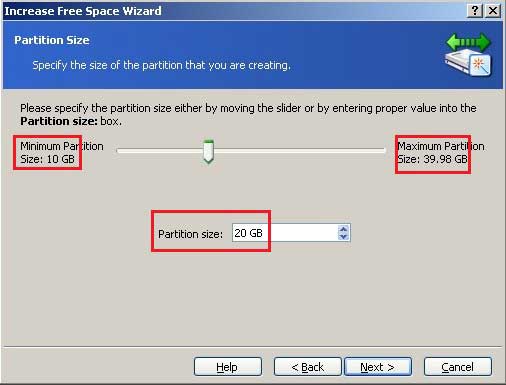 Step 4: Review the disk structure, if your operation is incorrect, click "Back" to modify.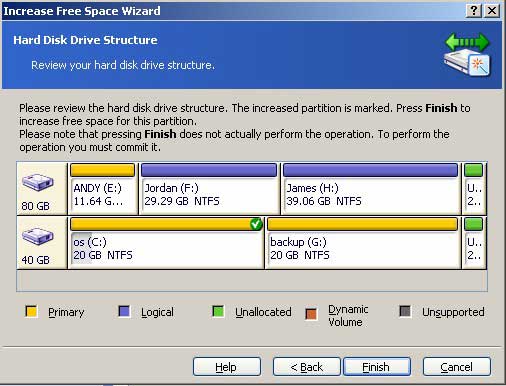 Another choice to increase partition size without losing data (much cheaper than Acronis)
How to increase partition size with Aomei Partition Assistant?
Acronis Disk Director Common Partition Operations