How to change partition serial number?
When formatting a disk partition,  a random serial number will be given and displayed when the formatting process is completed.
FAT and NTFS file systems include the Serial Number parameter. A partition's serial number is saved in the boot sector, and the value is generated while formatting. You may meet some software applications (or its cracks) require specific Partition Serial Number to be launched properly. This guide will help you modify the volume serial number parameter for FAT16, FAT32, or NTFS partitions without re-formatting.
Steps to change drive serial number
Launch this program, right click the partition you want to change and select "Advanced" > "Change Serial Number".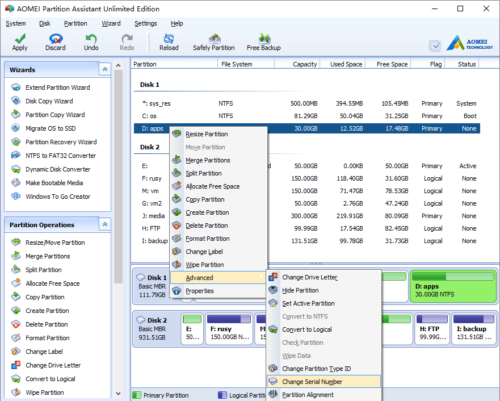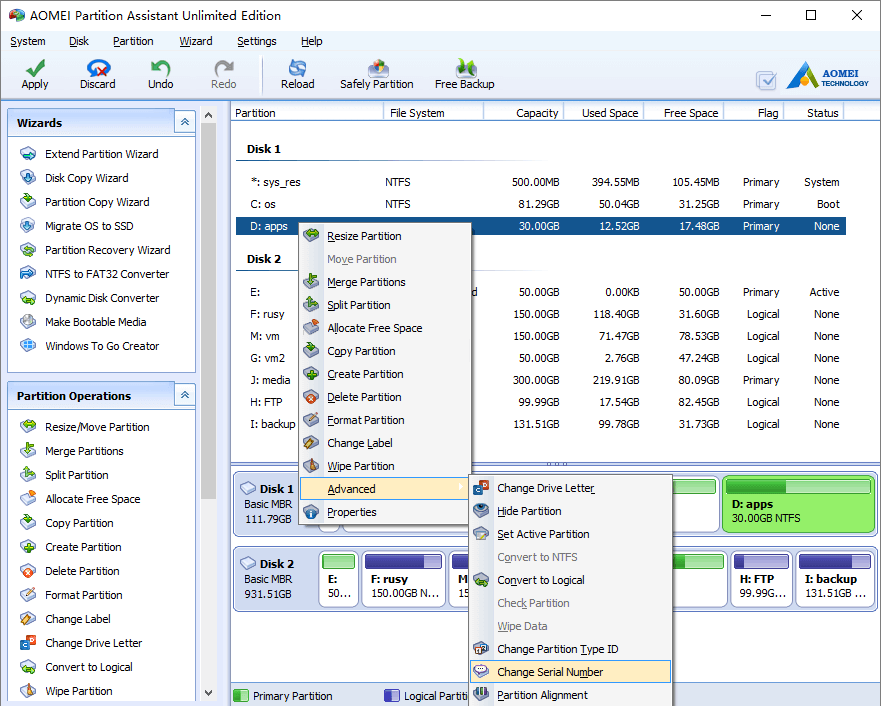 Modify the partition serial number, click OK and back to main window, press "Apply" button on top left to proceed, done.