Partition Recovery Wizard
How to use Partition Recovery Wizard?
Feel sad when deleted a partition when running an application or in Disk Management by mistake? Feel angry that partition lost due to virus attack or other reasons? Don't worry, "Partition Recovery Wizard" feature of the partition magic software is able to recover the partitions much easily.
Partition Recovery is actually a method of recovering your lost partitions that were accidentally deleted or damaged due to hardware/software failure, virus attack or some other unknown reasons, as long as they were not formatted / overwritten. Different with data recovery software to get back files of the partitions, "Partition Recovery Wizard" is able to physically get back the partitions, so that you can open and use them again.
How to recover deleted or lost partitions?
Launch the program, click "Partition Recovery Wizard" in top left "Wizards" panel. In the pop-up window, select the disk which you want to recover partitions from and click Next.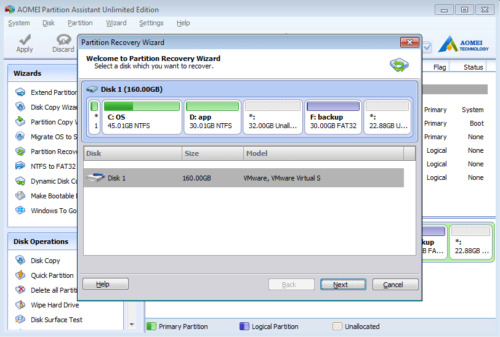 You will get two search methods:
Fast search: it will scan the first sector of each partition on the selected disk in order to find out the deleted or lost partition quickly. (Recommended)
Full search: completely search every sector of each partition on the selected disk. And consequently, it needs more time. You may choose this method when Fast Search failed to find the partitions.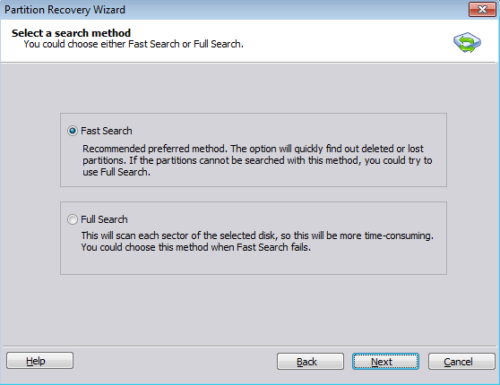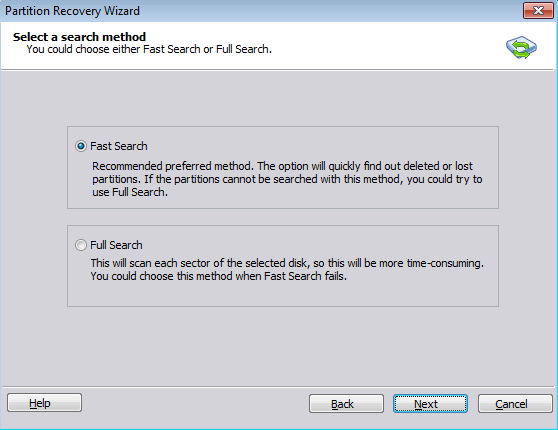 Choose whichever method you need and click "Next". Partition recovery wizard begins to search the deleted or lost partitions, once a partition is detected, it will be displayed in the list box. Select the partitions you want to recover and click "Proceed" to continue.
To identify if the partition is the right one to recover, we suggest you double click this partition to explore contents.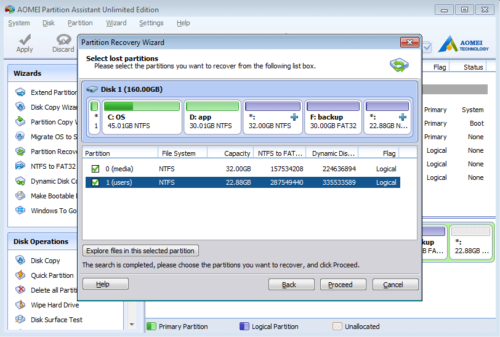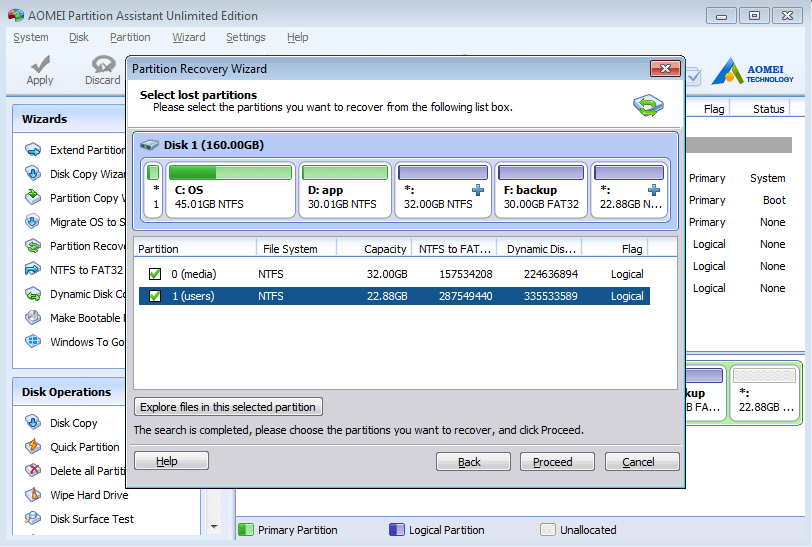 After click "Proceed", partition recovery wizard begins to rebuild the lost or deleted partition, once you receive the success message below, you'll find the partitions in My Computer and Disk Management.