Why label a partition?
In order to better recognise your partitions, it is the most effective way to add or change a partition label. For instance, you could label a partition as "Entertainment" if it is mainly stored with games and films or you also could label a partition which is full of business information and application software as "Work". Actually label a partition means give it a name, so you'll easily classify and find the files from the disk partitions.
How to change partition label?
Launch the program, right click the partition and select "Change Label".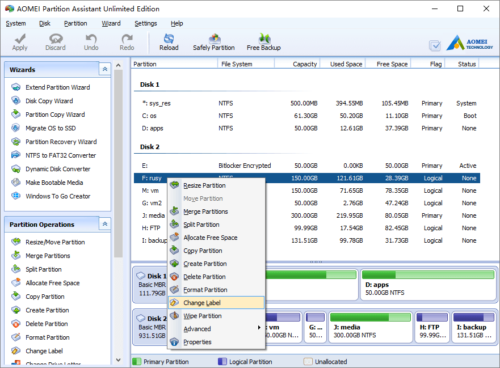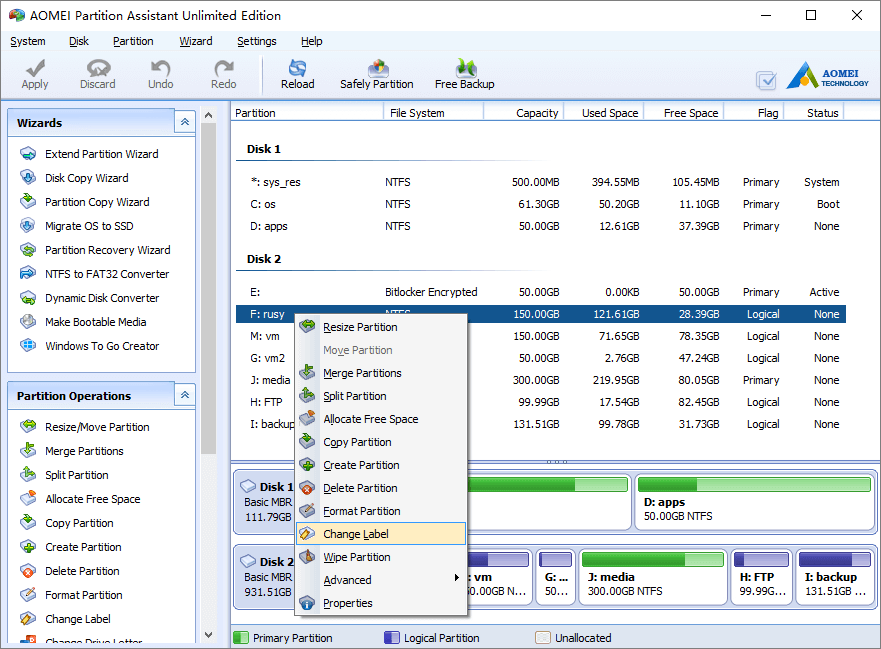 In the pop-up window, type a name and click "OK" back to the main window, press "Apply" button on top left to proceed.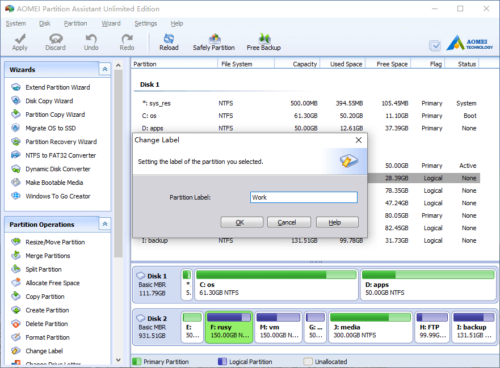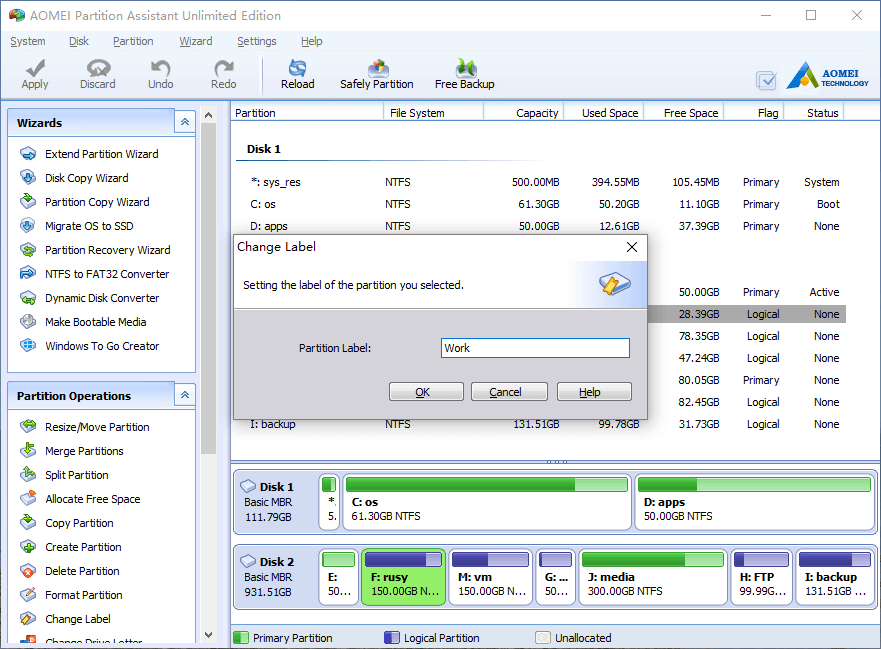 The partition label can be at most 11 characters long for FAT/FAT32 file system. But for NTFS, it it limited to 32 characters.