How to Check File System?
If you would like to check and repair file system to ensure the integrity of your files, you can use the Check Partition function.
To start this function: right-click this partition and click "Advanced" > "Check Partition".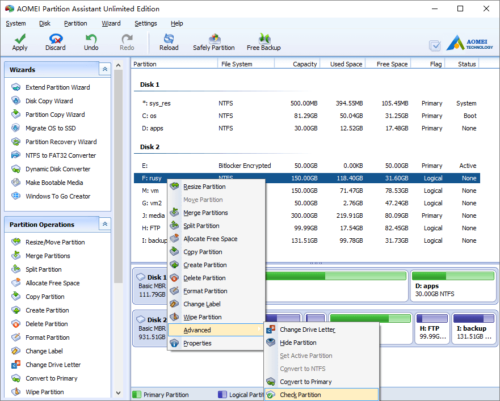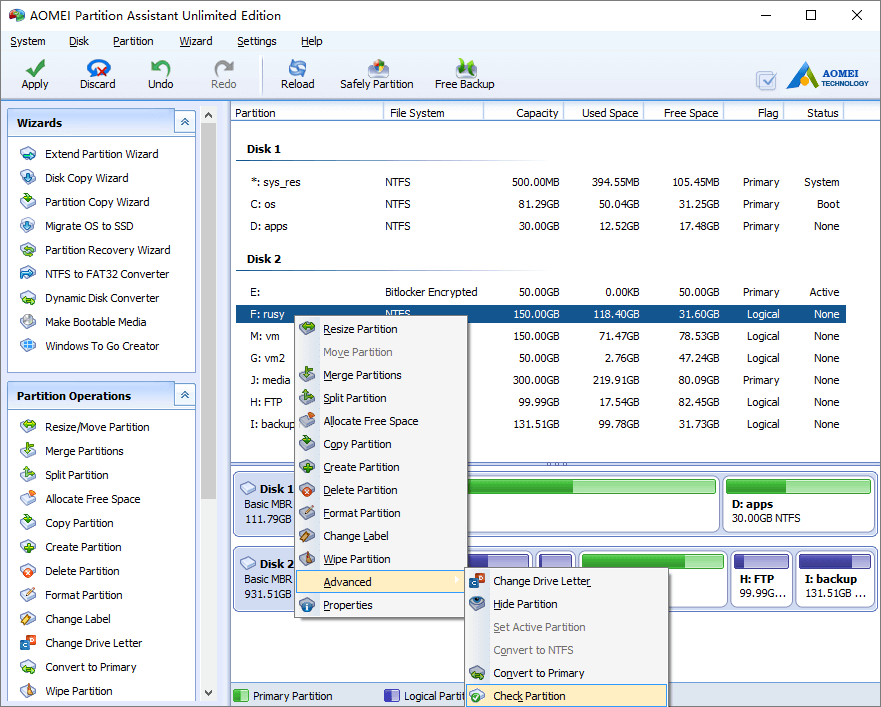 Note: This function can only be used when the selected partition has a drive letter. For the partitions without drive letters, you should firstly assign a drive letter and then use this function.
This operation will not be added to pending operations.