Hide Partition can be extremely useful if you have some confidential files or sensitive information on the local disk. After you hide a partition, the partition will be invisible to all visitors until you manually unhide it, so others cannot see the sensitive files. If one day you want to use it again, simply unhide it and it will then show up again in My Computer and Explorer.
How to hide a partition?
Launch the program, right click the partition you want to hide and select "Advanced" > "Hide Partition".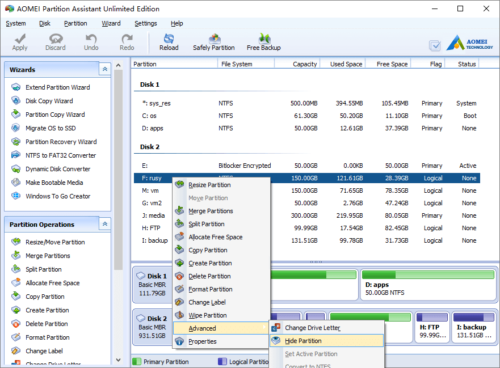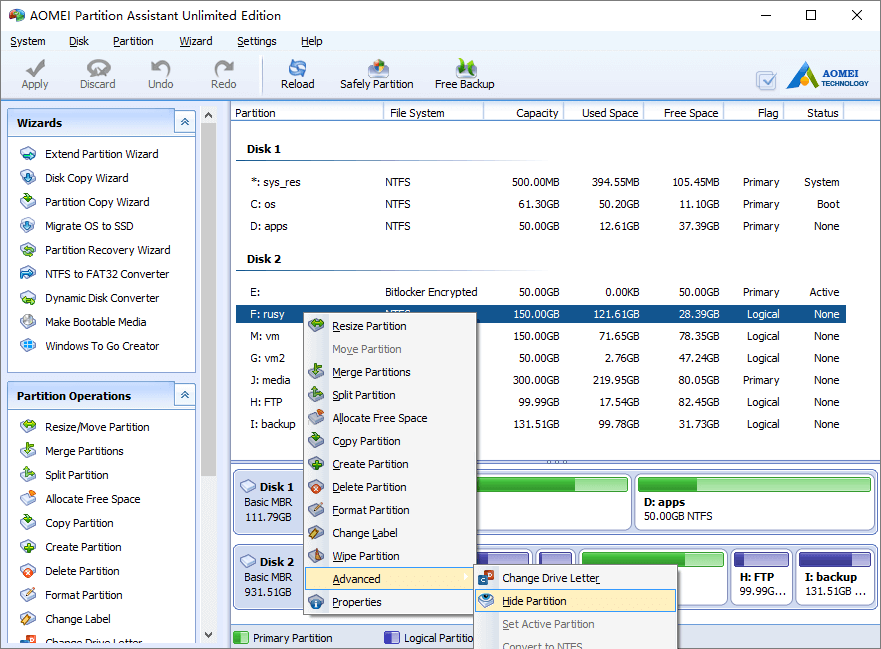 In the pop-up window, you need to confirm the operation. After hiding the partition, original drive letter will be replaced with * and it maybe used by other devices.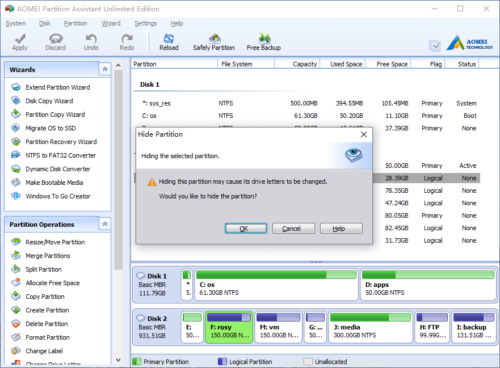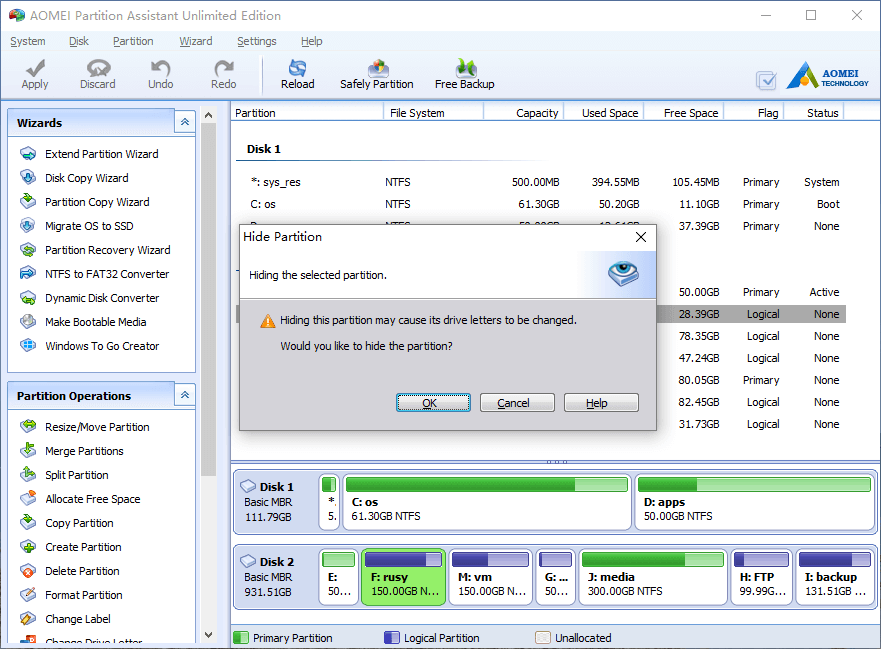 Click OK and back to the main window, press "Apply" button on top left to proceed.
How to unhide a partition?
It is similar, right click the hidden partition (marked as *) and select "Advanced" > "Unhide Partition".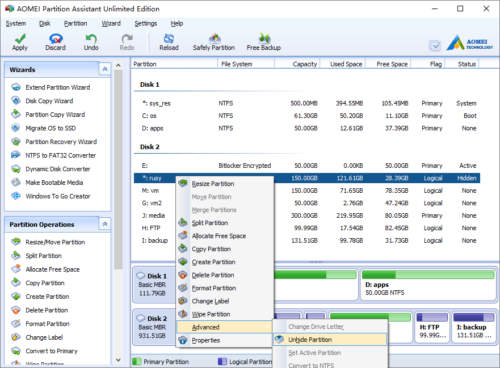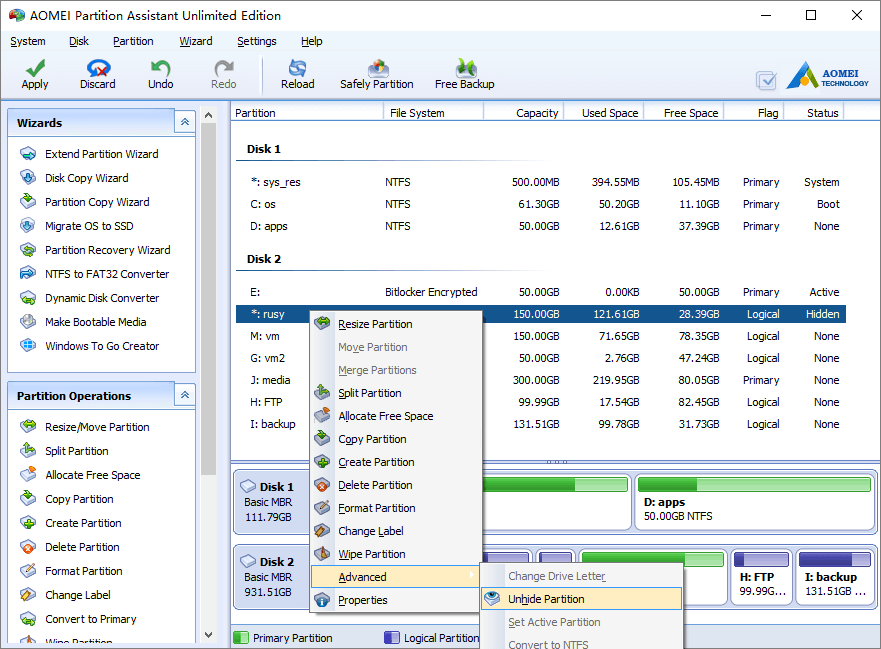 After you unhide a partition, Windows will randomly reallocate a new drive letter to that partition. Original drive letter will be assigned if it has not been occupied by other device, otherwise, you'll get a drive letter which is different from its original one.